Airbnb: Can Free Photography Heal Old PR Wounds?
ANALYSIS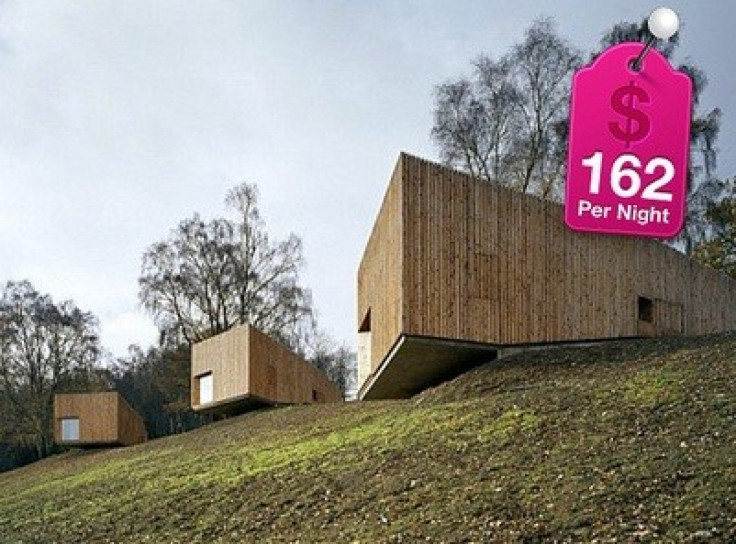 Vacation home rental start-up Airbnb, where users can find non-hotel accommodations listed by other users, launched a new program Thursday that provides its hosts with access to professional photography services for free.
Now, anyone hosting their apartment or house over Airbnb can place a request to have an Airbnb-contracted photographer visit and photograph the property to create more professional listings. The company believes more people will get booked more frequently based on these photos.
Taking crisp, well-lit and composed photographs that accurately convey the look and feel of the space is the most difficult part of creating a listing, so we make it easy, said Airbnb in a statement. Since the program has shown overwhelming success, we've decided to open it up to even more cities. While we are not everywhere (we're still working on Antarctica), if we aren't near you yet we will likely be very soon.
Hosts that get their spaces professionally photographed for the site earn a verified ribbon, which typically equates to more bookings. Airbnb contends that hosts with verified photos, on average, will get booked about 2.5 times more frequently than a listing without verified photos. The host could gross $1,025 in bookings per month, the company says.
Most importantly, a photography division could be the key to reestablishing trust between the company and its customers. Airbnb lost a lot of fans after one particular PR disaster earlier this year.
In July, Airbnb had just raised a $112 million round of funding, and analysts valuated the company at $1 billion. With whispers of a possible IPO beginning to spread, Airbnb was quickly becoming one of the year's hottest start-ups. The company just couldn't lose. But once it did, no one could stop the bleeding.
In late July, a host named EJ returned to her San Francisco apartment to find it utterly burglarized, terrorized, and mutilated by someone who had rented it via Airbnb for a week. Read the shocking details of the burglary.
It was the first time that anyone had taken advantage of Airbnb's honor system, and the company initially hesitated to lend a hand to EJ in her hour of need. After 24 hours of calling the company for help, Airbnb finally responded to EJ and promised to go above and beyond to make the situation right. Airbnb's customer service team offered EJ sympathy and attention, while the company allegedly helped authorities apprehend the suspect and place the person in custody.
But then, EJ blogged her story to the world, and Airbnb suddenly cut off communication. Instead, Airbnb's co-founders reportedly tried to quiet her, pressuring her into removing and/or altering her blog posts. Without any money or a livable apartment, EJ was displaced, bouncing between friends' homes, and still fearing for her life and security.
The Internet erupted over Airbnb's atrocious treatment of its lone victim, EJ. After about a week, Airbnb CEO Brian Chesky stepped in.
With regards to EJ, we let her down, and for that we are very sorry, Chesky wrote in a blog post. We should have responded faster, communicated more sensitively, and taken more decisive action to make sure she felt safe and secure. But we weren't prepared for the crisis and we dropped the ball.
In that same apology, Chesky announced that Airbnb would implement a $50,000 Airbnb Guarantee, protecting the property of hosts from damage by Airbnb guests. Airbnb extended the guarantee to EJ, who was grateful, but still troubled.
I agree with Mr. Chesky's statement that Airbnb should have responded much more quickly to my urgent pleas for help, that they should have communicated with more sensitivity, and that they should have taken decisive action to help me feel safe during what has been a desperate time, she wrote. Had they done so, and had these significant new policies been implemented from the very beginning, I could have been spared nearly six weeks now of disruption and displacement, and the hurt and exhaustion of having to face disparaging remarks, slander and harassment, my integrity being called into question, my character publicly trashed.
Since the incident, Airbnb now provides a 24-hour customer hotline, as was recommended by EJ in her first post following the incident, and has also added a trust and safety center to its Web site.
Airbnb has been piloting its new photography service for more than a year, despite only being launched Thursday. The company reportedly has a fleet of more than 1,000 professional photographers, who have already shot more than 13,000 properties in 383 cities.
© Copyright IBTimes 2023. All rights reserved.