Airbus Completes First Test Of Autonomous Flying Taxi Vahana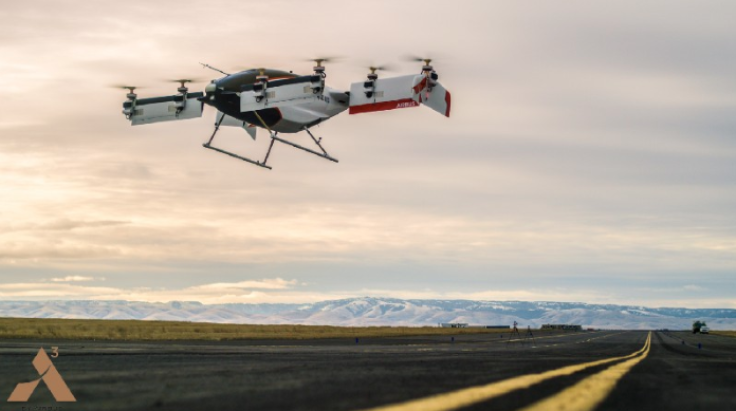 Airbus announced this week it successfully tested its flying taxi Vahana on Jan. 31 in Oregon.
The test is a bit behind schedule. Airbus promised last January to test a prototype for an autonomous flying car by the end of 2017. The test comes less than two years after Airbus announced its autonomous flying car plans in September 2016 by introducing Project Vahana. The goal of the company's A³ division is to allow people to book rides using an app, like Uber or Lyft, but for flying cars instead.
Vahana is an autonomous, electric vertical takeoff and landing aircraft (eVTOL). The aircraft is 9.2 feet tall, 18.7 feet long, has width of 20.3 feet and weighs 1,642 lbs.
Airbus said the eVTOL reached a height of 16 feet during its "first full-scale flight test." The test was short, lasting 53 seconds before descending safely. Besides the Vahana team and the A³ leadership, representatives of the Federal Aviation Administration were also present during the test. Airbus said the aircraft completed a second flight test the next day.
"Today we are celebrating a great accomplishment in aerospace innovation," Project Executive of Vahana Zach Lovering said in a statement. "In just under two years, Vahana took a concept sketch on a napkin and built a full-scale, self-piloted aircraft that has successfully completed its first flight."
Airbus said it will now focus on additional testing, including transitions and forward flight.
"Our aim has long been to design and build a single passenger electric VTOL self-piloted aircraft that will answer the growing need for urban mobility," said Lovering in a blog post. "Our goal is to democratize personal flight by leveraging the latest technologies such as electric propulsion, energy storage, and machine vision. Our first flights mark a huge milestone for Vahana as well as the global pursuit of urban air mobility."
The company also announced it has teamed up with California-based company MaGicALL for its motors.
Airbus isn't the first to test a flying vehicle for transportation purposes. Last September, Dubai's Roads and Transport Authority tested an autonomous taxi drone in the city. The drone taxi was built by German-company Volocopter. Dubai and Volocopter aim to be the first to offer a drone taxi ride-hailing service through an app. The flying taxis will be able to carry two passengers and fly for up to 30 minutes at a maximum airspeed of 60 mph.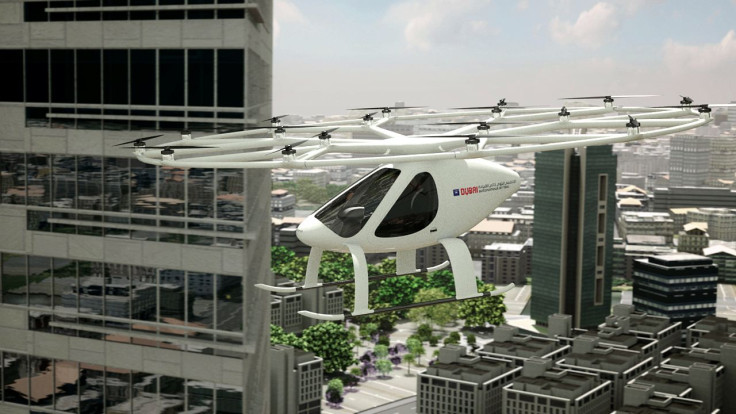 German-company Lilium also successfully tested a flying car last spring. The company said it said it completed a series of "rigorous flight tests" on its flying vehicle, called the Lilium Jet. The flying car is electric and can take off and land vertically.
© Copyright IBTimes 2023. All rights reserved.
FOLLOW MORE IBT NEWS ON THE BELOW CHANNELS