Airbus To Sell 100 Helicopters To Chinese Consortium, To Assemble Them Locally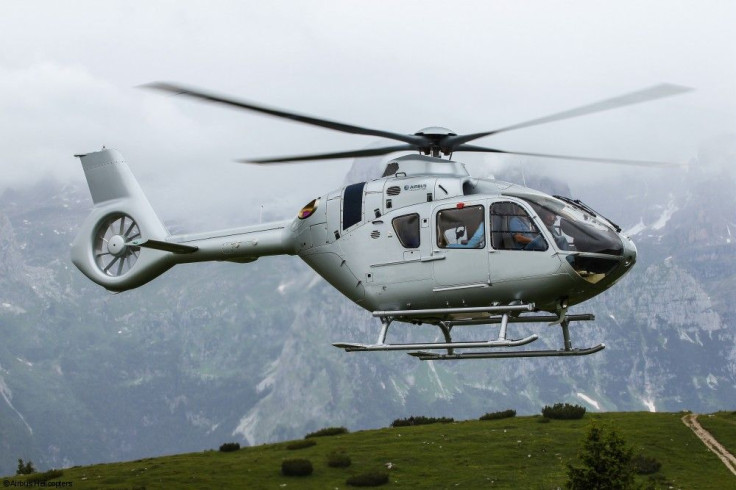 Airbus Helicopters won a confirmed order for 100 of its H135 light-twin helicopters from a Chinese consortium Monday, in a deal which has been almost for a year in making, the company announced. The sale of the aircraft is linked to a commitment by Airbus to set up a local assembly line for the helicopters in Qingdao in the Shandong province.
A contract between Airbus and the Chinese consortium — made up of China Aviation Supplies Holding Co., Qingdao United General Aviation Industrial Development Company and CITIC Offshore Helicopter Co. — covered both the sale of the helicopters and the setting up of the assembly line. It was signed in Beijing, in the presence of Chinese premier Li Keqiang and visiting German Chancellor Angela Merkel.
The value of the contract was 700 million euros (about $790 million), according to a statement by Airbus, which added that the assembly line "is expected to start operations by 2018, to assemble 100 H135s over the next 10 years."
"With the further opening up of the Chinese skies and the increasing growth in the civil and parapublic segments, China is gearing up to be the biggest market for helicopters in years to come. With their inherent versatility and reliability, these 100 H135s will be best suited to meet the soaring demand in China," Norbert Ducrot, head of Airbus Helicopters China and North Asia region, said.
The H135 twin-engine chopper, about 1,200 of which are in operation globally, is already used in China for emergency medical services, firefighting, law enforcement, as well as tourism and transportation.
The finalization of the deal would be sweet music to Airbus' ears since its helicopters business has been hurt by the downturn in the oil and gas industry, a big sector for commercial helicopters. Airbus is also struggling with safety concerns after a Super Puma helicopter crashed in Norway in April, killing all 13 people onboard.
© Copyright IBTimes 2023. All rights reserved.