Aisha Tyler Explains Reason For 'The Talk' Exit; Did Jeff Tietjens Divorce Influence Decision?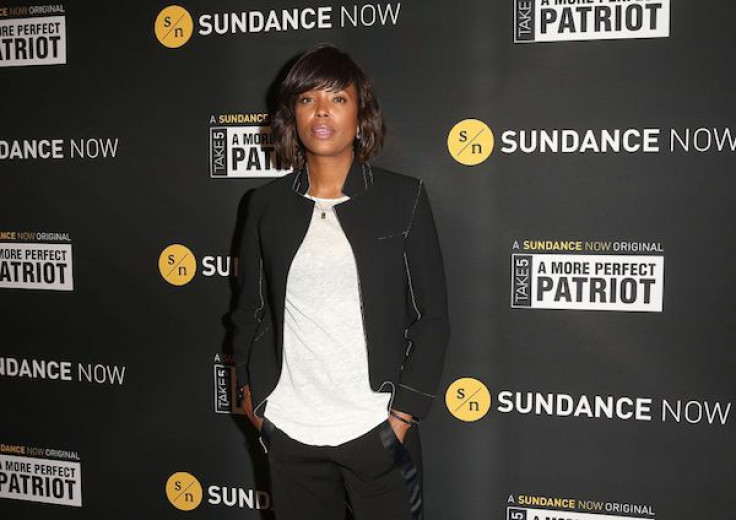 In the latest episode of "The Talk," co-host Aisha Tyler formally announced her departure from the talk show after being part of it for six seasons. She revealed what drove her to leave the CBS daytime show, explaining that it had nothing to do with her divorce from ex-husband Jeff Tietjens.
In her explanation regarding why she's leaving the show, Tyler cited her busy schedule as the reason behind the move. The 46-year-old said she is currently only focusing on "work, work and more work." She's hosting "Whose Line Is It Anyway?" while also voicing a character on "Archer." Plus, she's also acting on "Criminal Minds." While she managed to do all of these with the CBS show for some time, the addition of a directorial project for an upcoming feature film made a big difference.
"People always go 'How do you do all that?' and I don't always have an answer," Tyler said on Thursday's episode. Commenting on her new gig, she said, "I knew that was what I wanted to do the rest of my life, what I wanted to put my energy into. And I started to think about it and could not see how that would work."
READ: 'CBS Evening News' anchor Scott Pelley fired over poor ratings?
When it was time for her to bid goodbye to her co-hosts and the people she worked with on "The Talk," Tyler fought back tears as she said, "I just realized I had to let something go. And it's been the hardest decision of my life because you guys are my family and I love being with you every day, you know that… Our friendships are so precious to me, and the thing I'm going to miss most is all of the time we get to spend together when we're not on camera."
"I have had an amazing six years with you guys," Tyler said. "We've had babies and weddings, and you know good things have happened, and you know I went through the biggest breakup of my life with you. I could not have done with this without you. I'll never be able to thank you guys enough for your friendship."
Tyler is set to exit the show after the current season. She'll leave behind co-hosts Julie Chen, Sharon Osbourne, Sheryl Underwood and Sara Gilbert to continue running the daytime talk show series. It wasn't made clear if someone is replacing her. What's known for now is Tyler wants to come back as guest-host in the future, as per Huffington Post.
Tyler's departure comes less than two months since she candidly opened up on the show last April 18 about the heartbreak she had when she divorced Tietjens after being together for 25 years, according to Us Weekly. "Even though we're separating, all I want for him is joy and fulfillment in whatever he chooses to do in his life next. And whatever I can do to help him do that, I want to do it," she said at the time.
© Copyright IBTimes 2023. All rights reserved.