'The Talk' Co-Host Julie Chen Calls Ozzy And Sharon Osbourne Breakup Reports 'Rumors And Speculation'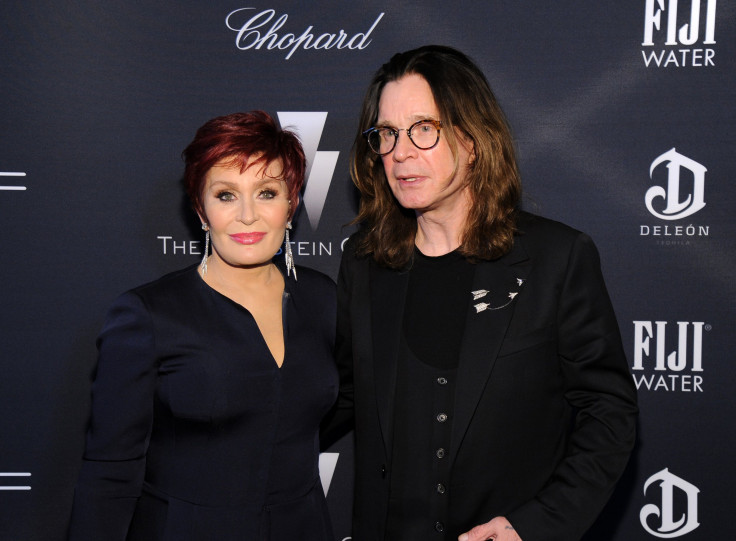 Those who tuned in to "The Talk" Monday morning didn't get any answers about Sharon Osbourne's marriage. The CBS talk show host has been married to Ozzy Osbourne for 33 years, but reports were published over the weekend that the two are divorcing. On Monday's episode of "The Talk," Osbourne didn't appear, and Julie Chen wouldn't confirm the reports.
"There were many tabloid headlines this weekend about her and Ozzy, rumors and speculation that they have split up after nearly 34 years of marriage," Chen told viewers. "Sharon, understandably, took today off. We are sending all of our love to her and to her family."
In 2013, similar rumors surfaced. Sharon, 63, waited several days before using "The Talk" to refute the rumors. "Everything that has been printed in the tabloids has been distorted," Sharon told viewers at the time (via E! Online). "There's always a little seed of truth to everything that gets reported, but then it gets very distorted."
Ozzy had admitted that he'd been abusing alcohol and drugs when Sharon made that statement, but this time, their rough patch reportedly has nothing to do with his addictions. TMZ reports that he is still sober but has moved out of the home he shares with his wife.
As previously reported, several sources have claimed that the Black Sabbath frontman, 67, cheated on his wife. The Sun even named celebrity hairstylist Michelle Pugh, 45, as his lover, but none of the parties involved have released statements confirming or denying reports.
Sharon and Ozzy met in 1970 when Sharon's father, Don Arden, was managing Black Sabbath. The two started dating in 1979 when Sharon started managing Ozzy's solo career, and they were married in 1982. They share three children: Aimee Osbourne, 32, Kelly Osbourne, 31, and Jack Osbourne, 30.
© Copyright IBTimes 2023. All rights reserved.