Alberta Premier: Canadian Oil Sands Crude Will Reach US Gulf Coast With Or Without Keystone XL Pipeline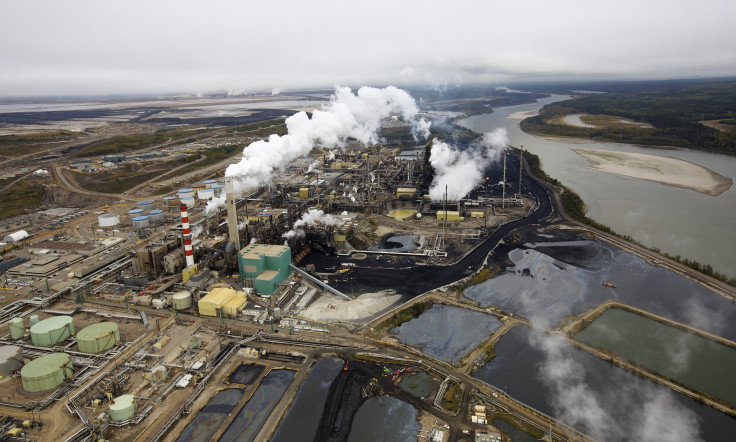 Canadian oil companies don't need the Keystone XL pipeline to get crude to U.S. Gulf Coast refineries, says the head of Canada's largest oil-producing province. Developers in Canada's oil sands region can take a handful of alternative routes if President Barack Obama rejects the Texas-bound project, Alberta Premier Jim Prentice told Bloomberg News.
"The debate about Keystone is not a debate about whether … Canadian crude can make its way to the Gulf Coast," which is the world's largest refining market, he said in the interview.
Instead, developers can use cargo trains that cut through Middle America, or ship oil through TransCanada Corp.'s proposed Energy East pipeline, which would run over 2,900 miles to Atlantic coast refineries. TransCanada, the builder also behind the Keystone XL, filed a formal application for the Energy East project last week.
The Keystone XL's role in oil sands development is central to the debate unfolding in the United States.
Proponents have argued the Canada-to-Texas conduit is essential for relieving the current crude-oil bottleneck in Alberta, which is curbing development and depressing prices. But environmental groups and other opponents say if that happens, the pipeline would unleash a boom in heavy Canadian oil and amplify global emissions of greenhouse gases that cause global warming. Obama, who has the final say, has said he would approve the project only if it "does not significantly exacerbate the problem of carbon pollution."
Now, many Keystone XL backers are insisting that Canadian oil will take off with or without the pipeline -- meaning those emissions would occur regardless and shouldn't be counted against the cross-border project.
The Obama administration has delayed a decision on the pipeline while the Nebraska Supreme Court decides whether to uphold or invalidate the Keystone XL's route through that state. A ruling on the pipeline, however, may come soon, U.S. Secretary of State John Kerry said at a news conference in Ottawa last week, Bloomberg noted.
© Copyright IBTimes 2023. All rights reserved.