Alcatel's cube-shaped lightRadio antenna to shrink base stations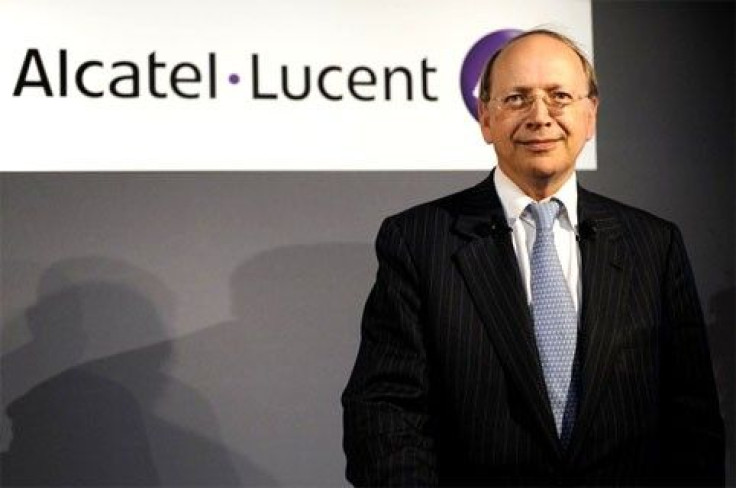 Paris-based Alcatel-Lucent (NYSE: ALU) has developed lightRadio, a cube-shaped antenna that would fit in the palm of a hand, signaling an end to the current form of basestations and cell towers. lightRadio promises greener, simpler, lighter networks that the company says will radically shrink and simplify base stations and cell towers, typically the most expensive, power hungry, and difficult to maintain elements in a network.
The company's new system promises to quickly expand network capacity, lower operating costs, reduce energy consumption and bring connectivity to everyone around the world.
Alcatel says lightRadio represents a new approach where the base station, typically located at the base of each cell site tower, is broken into its components elements and then distributed through the network or 'carrier cloud.'
lightRadio also shrinks various cell tower antennas into a single powerful, multi frequency, multi standard (2G, 3G, LTE) antenna that can be mounted on poles, sides of buildings or anywhere else there is power and a broadband connection.
According to Alcatel, lightRadio reduces energy consumption of mobile networks by up to 50 percent over current radio access network equipment. The technology addresses digital divide, enabling the easy creation of broadband coverage virtually anywhere there is power by using microwave to connect back to the network. The new solution can lead to a reduction of total cost of ownership (TCO) of mobile networks up to 50 percent.
lightRadio is a smart solution to a tough set of problems: high energy costs, the explosion of video on mobile, and connecting the unconnected, says Ben Verwaayen, chief executive of Alcatel. lightRadio will signal the end of the basestation and the cell tower as we know it today.
The technology includes diplexer, radio, amplifier and passive cooling into a cube that can fit inside the hand.
The wideband active array antenna will be trialed later this year and have broad product availability in 2012. Additional product family members will be available over 2012, 2013 and 2014, Alcatel said. The company will begin customer trials in the second half of 2011.
According to Alcatel-Lucent, the total addressable market for the radio technology necessary to serve such networks and devices is expected to exceed 100 billion euros over the next seven years.
The technology was displayed in London supported by partners Freescale and HP and is expected to be tested by mobile operators including Orange, Verizon and China Mobile.
© Copyright IBTimes 2023. All rights reserved.