Is Alex Kompothecras Leaving 'Siesta Key'? Season 3 Might Have Major Cast Shakeup
UPDATE: June 17, 8:30 a.m. EDT -- In a statement issued late Tuesday night, MTV confirmed with International Business Times that Alex Kompothecras has been fired from "Siesta Key" because of past racist social media posts. A spokesperson for the network said, "We've made the decision to cut ties with Alex and are editing the current season to minimize his presence. He will not be in future seasons of 'Siesta Key.'"
Original story: "Siesta Key" is back!
The MTV show that follows the -- sometimes glamorous, sometimes not -- lives of a group of southern Florida-based friends returns for the second half of Season 3 on Tuesday. Fans will get to pick up right where the first half of the season left off in March with one possible major cast change.
Up until now, Alex Kompothecras, Juliette Porter, Brandon Gomes, Madisson Hausburg, Garrett Miller, Kelsey Owens, and Chloe Trautman were all a part of the main cast. But based on the network's website, a bio for one of the key players in getting "Siesta Key" on the air (and, let's not forget, a main source of the drama) is missing -- Alex.
READ: 'Siesta Key' Star Chloe Trautman Denies Show Is Fake After Releasing Behind-The-Scenes Footage
Now listed on the roster, along with the others, are Amanda Miller and Jared Kelderman, who fans have already gotten to know through previous seasons but were given a more in-depth look at during the first part of Season 3. Their storylines explored their past relationships and the intricacies of those, like Jared's ex-wife coming to town and Amanda's love triangle with Brandon and her ex.
Despite a suspected bump up for Amanda and Jared from friends of the series to part of the main roster, the question still remains: Is Alex no longer a main cast member and, if so, why not?
Although there has not been any official word from Alex or MTV, fans of the show know that Alex is currently going through some major life changes. He and his girlfriend, Alyssa Salerno, recently welcomed their first child into the world, a baby girl named Alessi.
"The most incredible moment of my life... Is when I met you..." the "Siesta Key" bad boy captioned a series of photos of his newborn on Monday.
So perhaps, he is taking a bit of step back to focus on his family and adjust to their new normal. Whatever the case, Alex was still listed in the press release for the remaining Season 3 episodes, and, based on the trailer, it still seems like Alex's past actions will catch up to him and he will deal with the consequences of his infidelities on-screen.
At press time, MTV did not respond to International Business Times' request to comment on Alex's missing bio.
"Siesta Key" Season 3B premieres Tuesday at 8 p.m. EDT.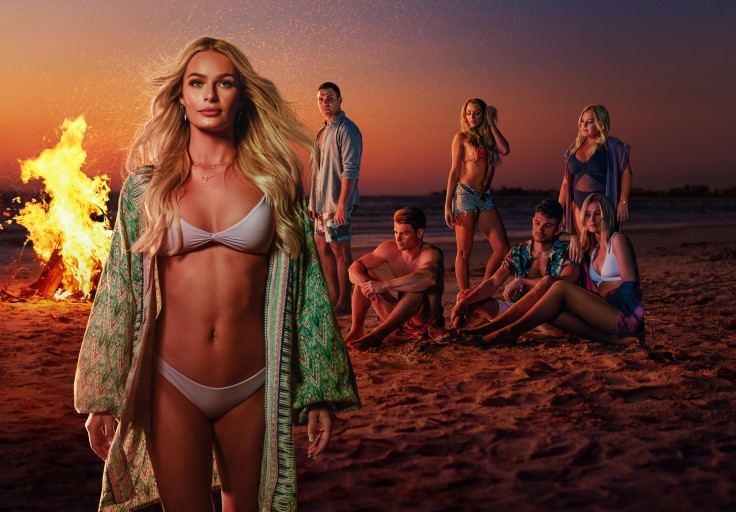 © Copyright IBTimes 2023. All rights reserved.