Alfred Wright Murder Case: 10 Important Updates In The Texas Man's Mysterious Death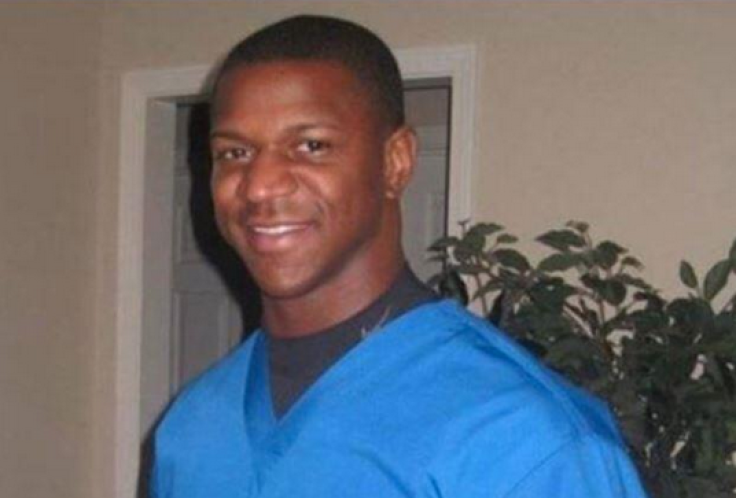 Suspicion continues to grow concerning the circumstances that led to the disappearance and death of Alfred Wright.
The 28-year-old African-American physical therapist from Jasper, Texas, went missing on Nov. 7, 2013, while traveling to treat a patient. The night of his disappearance, the father of three called his wife to inform her that his truck broke down outside a Hemphill grocery store and he needed to be picked up. However, when his parents arrived at the grocery store to assist their son, they found his truck abandoned and Wright missing.
As we reported earlier, the Sabine County Sheriff's's Office initially conducted a search for Wright. But it wasn't until weeks after the local authorities' search was called off that Wright's family members located his body in a wooded area, approximately 25 yards from where he disappeared. Local authorities have faced increased backlash regarding their response to the case, with Wright's family and people across the nation raising concerns about racism and a possible cover-up by police. The Sabine County District Attorney's Office has since passed the case to the Texas Rangers -- who have called the case "questionable." The Rangers then requested the help of the FBI in the investigation, with Rep. Sheila Jackson Lee's, D-Texas, announcing on Feb. 3 that U.S. Department of Justice would open an investigation into Wright's death.
To give you the latest details on the case since news that the DOJ would be keeping close watch over the Rangers' investigation, we've gathered 10 important updates in Alfred Wright's mysterious death.
1. Law-Enforcement Officials Didn't Interview Wright's Family Or Search His Truck
According to Cade Bernsen -- the Wright family's previous attorney -- local law-enforcement officials haven't searched the truck Wright was driving the night he went missing; the search-party members that located Wright's body haven't been interviewed; and the last people to talk to Wright have also not given formal statements to authorities. Wright's family members and friends are also upset that they have haven't been interviewed by authorities regarding the case.
2. The Wright Family Is Again Using A Private Investigator To Help Review The Case
The Wright family's attorneys from the Beaumont-based Bernsen Law Firm recently withdrew from their role as the family's representatives, reports Beaumont Enterprise. The family is now using a private investigator to assist with the case. According to Chuck Foreman -- co-owner of CFSI International -- his firm is now reviewing any new information on the case that comes in.
2. A $30,000 Reward Was Offered For Information On Wright's Disappearance
Wright's family recently announced a $30,000 reward for information leading to charges and a conviction in his death. The reward was only good through Feb. 19 at noon. But Foreman said that future reward amounts could increase if the amount of donations rises.
3. The Extent Of The Mutilation To Wright's Body Was Revealed
The independent second autopsy, performed by Houston forensic pathologist Dr. Lee Ann Grossberg, found that Wright had his eyes gouged out, tongue cut out, throat slashed, several teeth knocked out, an ear cut off. According to Dr. Grossberg, she determined that her examination showed a "high likelihood of homicidal violence."
4. The Original Autopsy Photos Still Haven't Been Turned Over To The Second Medical Examiner
The initial autopsy that Sabine County authorities ordered ruled out homicide, citing an accidental drug overdose as the cause of death, finding none of the severe trauma revealed by the second autopsy performed by Dr. Grossberg. According to CNN, the sheriff and Texas Rangers are still refusing to hand over the original autopsy pictures, claiming that waiting on the outcome of the investigation. Dr. Grossberg says she is unable to make any definitive conclusion until she is able to review the original photos.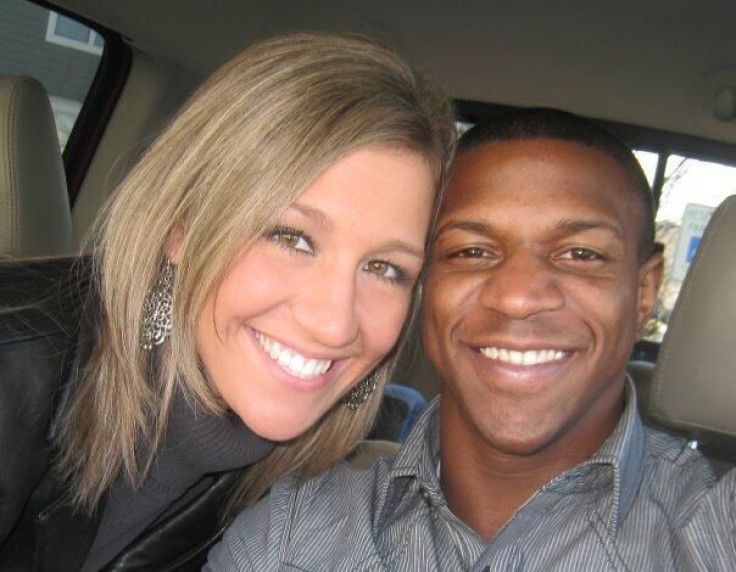 5. Questions Continue To Surround Sabine County Sheriff Tom Maddox's Role In The Case
According to Wright's family, Maddox told them his office had "exhausted its resources and funds" and ruled Wright's disappearance "likely drug-related." They added that he said that "no foul play" was involved in Wright's disappearance and the investigation was over and the search was being called off after just four days.
The family has also expressed suspicion over the fact that the location where Wright's body was found had supposedly been searched by deputies during the four days they looked for his body. This led them to speculate that the body had been placed there in the days after the initial search of the ranch.
6. Wright's Connection To Sheriff Tom Maddox's Daughter Is Also Under Scrutiny
As part of his job as an independent physical therapist with East Texas Healthcare, Wright traveled through an area known to Sabine County locals as "Six Miles." The region is also the covered by Sheriff Maddox and his deputies.
The sheriff's daughter, Cindy Maddox, also works in that area at a clinic where she schedules physical therapists. Though sources have to told CNN that Wright and Cindy were acquaintances, she had denied on her Facebook page having a relationship with or even knowing Wright or his family.
7. Wright's Wife Unexplained Hotel Charges On His Account
A little over a month before he went missing, Wright checked into the Jasper Holiday Inn Express. The hotel is close to his home and across the street from his old job at the Rayburn Clinic. His wife, Lauren Wright, discovered a total of three unexplained hotel charges after her husband died.
Wright says she was out of town with their children each time he made the hotel purchases. And CNN has confirmed that hotel surveillance shows Wright checking into the Holiday Inn alone one Friday evening still wearing his royal blue work scrubs. A source that viewed the footage was unable to say if anyone joined Wright or happened to enter or leave at the same time he did.
8. A Mysterious Dime Was Discovered Close To Wright's Body
When Wright's body was found, a single silver dime was also present on the edge of trail.
"One thing that really stood out when we first found the body, we couldn't explain a dime. Why is there a silver dime lying on top of the ground? We couldn't figure that one out," says Ray Lewis, the Wright family's pastor and one of the first to arrive at the scene of the body. The presence of the coin raised suspicions among his family and friends, leading many to wonder where it came from and if it is possibly a clue to his disappearance and death.
9. A Sheriff's Deputy Says He Saw Wright The Night He Disappeared
According to the Wright family, Sheriff's Deputy David West said he was at the liquor store buying a six-pack of beer the night Wright went missing. He said he saw Wright outside using his cell phone between 6:05 p.m. and 6:08 p.m. That was just a few minutes before he disappeared. He made the final call to his wife at 6:05 p.m.
Rosalind Wright -- Alfred Wright's mother -- says she doesn't understand why the deputy didn't enquire if he needed help or assistance. "That seemed strange to me for the fact that if you see a young black man standing by himself and he's outside. You are law enforcement. Why you never approached him and said, 'Son is there anything I can do? Is there anything going on?'" she said.
10. He Was Last Seen By A Clerk At A Grocery Store
Wright pulled into the CL&M grocery store -- located along State Highway 87 in Hemphill. The store clerk was the last person known to see Wright alive.
FOR FREE to continue reading
✔️ Unlock the full content of International Business Times UK for free
offer available for a limited time only
✔️ Easily manage your Newsletters subscriptions and save your favourite articles
✔️ No payment method required
Already have an account?
Log in
© Copyright IBTimes 2023. All rights reserved.