Alicia Keys Reveals Meaning Behind Song 'Underdog': 'I Am That Person'
KEY POINTS
Alicia Keys talked about the meaning behind some of her songs in her newly-released album, "Alicia."
The singer said the track "Underdog" reflected her past experiences
Keys shared that her empowering and uplifting songs were written during the lowest point of her life
Alicia Keys has opened up about some of the songs on her new album, "Alicia," revealing that one song reflected her life when she was still struggling to bring her music to the world.
In an interview with Ben Beaumont-Thomas of The Guardian, Keys discussed her latest album, whose spring 2020 release was pushed back due to the pandemic, and the meaning behind her tracks. She revealed that she identified with one song in particular, "Underdog," which she co-wrote with Ed Sheeran.
"I am that person," Keys said. "The one that wasn't supposed to make it out of Hell's Kitchen, who was supposed to end up being a prostitute, a young mother at 16 years old, or addicted to drugs. I am the one who was supposed to be in the wrong place at the wrong time and got injured or killed."
Keys said she makes sure to remind herself of how much strength it took to reach where she is now.
"A dream is a luxury, if you have to pay all these bills and put food on the table for your kids. That is why I understand so much about what it means to have the strength to follow your own path," she said.
"All the songs I've ever written that have been considered empowering or uplifting, I've written them at my lowest point," Keys continued. "Because I needed to remind myself: don't forget that."
Keys also talked about another song from the same album, "Gramercy Park." The track focuses on a relationship in which one person does everything to please the other until they start changing themselves to suit their partner's needs in a way that is harmful for both people involved.
However, Keys clarified that this song does not reflect her marriage to producer Swizz Beatz. The singer and her husband, who have been married for a decade, are transparent with one another.
"We're so connected and honest with each other we're able to be completely ourselves. But that's a new experience," she said.
Keys released her seventh album, which was originally set to drop in March, on Friday, Sept. 18. Nick Levine of NME described the album as an "enriching blend of empathy, positivity and self-knowledge."
Keys' "Underdog" became her biggest hit since 2012's "Girl on Fire" and was climbing on the charts when she was about to release the album earlier this year.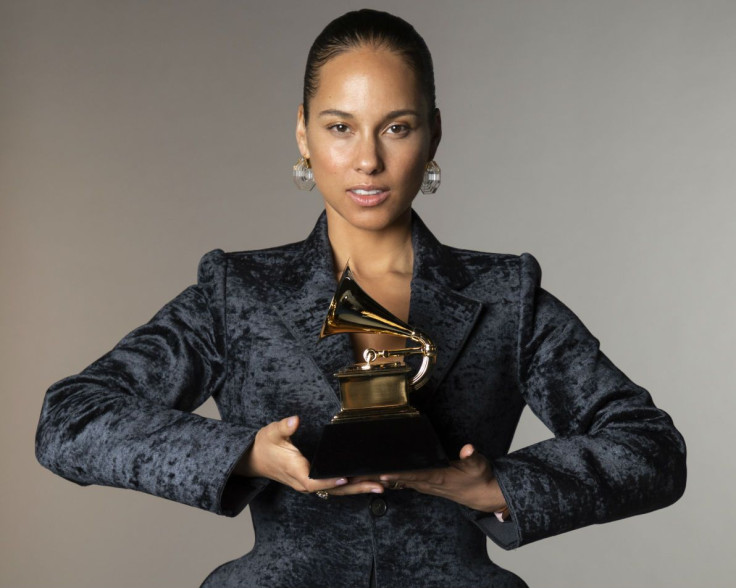 © Copyright IBTimes 2023. All rights reserved.