'Alien' Password-Stealing Malware: See List Of Android Apps Affected
KEY POINTS
A new kind of password-stealing malware has been discovered
The "Alien" malware has the ability to steal user data from 226 widely-used Android apps
These include Facebook, Instagram, Twitter, Gmail, WhatsApp and e-banking apps
A new advanced malware capable of stealing passwords and contacts and give malicious users remote control over infected smartphones has been discovered. And the number of apps affected by the new strain of malware should cause a lot of concern.
Security researchers from ThreatFabric have revealed that a new malware called "Alien" has been doing nefarious work since the start of the year, giving people behind it access to a variety of private information belonging to those whose smartphones it has infected.
According to ThreatFabric, Alien is capable of stealing sensitive credentials from 226 apps. While most of these apps are used for banking purposes, some of them are very popular and are widely-used on a daily basis, such as Facebook, Instagram, Twitter and Gmail.
Alien is built on the source code belonging to a rival malware gang called "Cerberus." The older trojan was offered as a Malware-as-a-Service (MaaS) last year but died out after Google found a way to detect it and clean the devices it has infected. Alien came after Cerberus, and although it is built on the older malware's code, it appears to be more advanced.
Alien has a slew of capabilities that make it a threat for everyone whose transactions are mostly done on their smartphones. These include:
Overlaying content on top of other apps (primarily used acquire login info)
Keylogging (logging keyboard input)
SMS harvesting: listing and forwarding SMS messages
Device info collection
Contact list collection
Collecting location data
Listing installed apps
Remote access
Installing apps on device
Starting apps
Removing apps from device
Remote screen locking
This list is not exhaustive. Alien is also capable of doing other things to an infected device, such as tweaking push notifications, forwarding calls and so on. The malware also has the ability to hide app icons (primarily to hide trojan app icons) and prevent its removal from the system.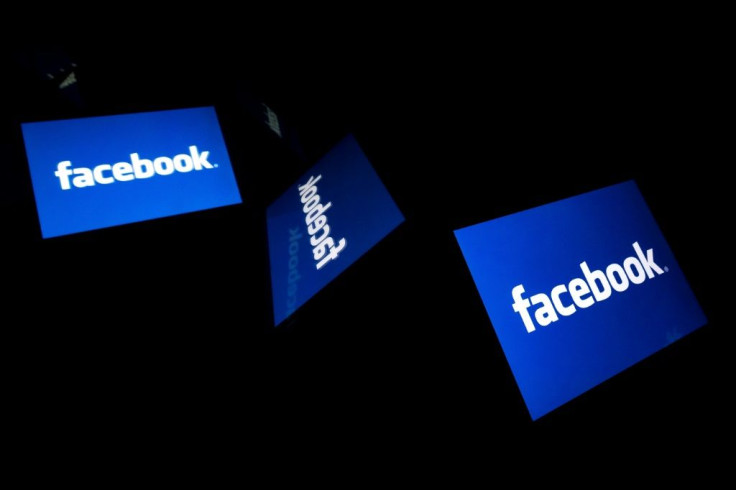 Gaetan van Diemen, a malware analyst at ThreatFabric, told ZDNet that "a lot of [Alien] seems distributed via phishing sites, for example malicious page tricking the victims into downloading fake software updates or fake Corona apps (still a common trick at the moment)."
That said, consumers are advised to avoid installing apps from dubious websites, much less grant them admin rights.
Here's a list of apps Alien has targeted (the full list, including app package names, can be seen via ThreatFabric):
Coinbase – Buy & Sell Bitcoin. Crypto Wallet
Blockchain Wallet. Bitcoin, Bitcoin Cash, Ethereum
BBVA Spain
Bankinter Móvil
Santander
UnicajaMovil
Bankia
EVO Banco móvil
Kutxabank
ruralvía
Akbank
Garanti BBVA Mobile
QNB Finansbank Mobile Banking
Connect for Hotmail & Outlook: Mail and Calendar
CEPTETEB
Yapı Kredi Mobile
Enpara.com Cep Şubesi
Halkbank Mobil
Kuveyt Türk
Ziraat Mobile
İşCep - Mobile Banking
VakıfBank Mobil Bankacılık
Ibercaja
ABN AMRO Mobiel Bankieren
IKO
mBank PL
Interbank APP
楽天銀行 - 個人のお客様向けアプリ
Banca MPS
Gmail
mail.com mail
BNL
ING Italia
Yahoo Mail – Organized Email
norisbank App
La Mia Banca
HVB Mobile Banking
Commerzbank Banking - The app at your side
VR Banking Classic
Postbank Finanzassistent
TARGOBANK Mobile Banking
comdirect mobile App
DKB-Banking
Sparkasse Ihre mobile Filiale
Consorsbank
CA24 Mobile
Boursorama Banque
Banque
Crédit Mutuel
Mes Comptes - LCL
Banque Populaire
Ma Banque
L'Appli Société Générale
NAB Mobile Banking
CIBC Mobile Banking®
Halifax: the banking app that gives you extra
St.George Mobile Banking
Chase Mobile
Fifth Third Mobile Banking
iMobile by ICICI Bank
Mobile Banking UniCredit
Microsoft Outlook: Organize Your Email & Calendar
Bank of America Mobile Banking
Capital One® Mobile
SunTrust Mobile App
USAA Mobile
U.S. Bank - Inspired by customers
Wells Fargo Mobile
BMO Mobile Banking
UBI Banca
RBC Mobile
Intesa Sanpaolo Mobile
ING Mobil
Odeabank
Postepay
ŞEKER MOBİL ŞUBE
CommBank
Google Play
Banca Digital Liberbank
ING España. Banca Móvil
Cajasur
Banca Móvil Laboral Kutxa
Mi Banco db
Banco Sabadell App. Your mobile bank
BBVA Net Cash | ES & PT
Santander Empresas
PayPal Mobile Cash: Send and Request Money Fast
Santander mobile
Banco Caixa Geral España
Usługi Bankowe
Pekao24Makler
PekaoBiznes24
Facebook
imaginBank - Your mobile bank
WhatsApp Messenger
Snapchat
Twitter
Telegram
Instagram
Viber Messenger - Messages, Group Chats & Calls
CaixaBank
PeoPay
eBay: Buy, sell, and save money on home essentials
Getin Mobile
Citi Handlowy
ABANCA- Banca Móvil
NETELLER - fast, secure and global money transfers
Simplii Financial
TD Canada
ČSOB Smartbanking
Bitcoin Wallet - Airbitz
ePayments: wallet & bank card
N26 — The Mobile Bank
ING Australia Banking
Payoneer – Global Payments Platform for Businesses
CIMB Clicks Malaysia
plusbank24
Skrill - Fast, secure online payments
Mycelium Bitcoin Wallet
OTP SmartBank
K PLUS
KMA
SCB EASY
Netflix
Bendigo Bank
BankSA Mobile Banking
Bank of Melbourne Mobile Banking
Volksbank hausbanking
Mes Comptes BNP Paribas
Crédit du Nord pour Mobile
BusinessPro Lite
BPI APP
NB smart app
Santander Particulares
BOQ Mobile
La Poste - Services Postaux
CIC
Fortuneo, mes comptes banque & bourse en ligne
ASB Mobile Banking
iBiznes24 mobile
ScotiaMóvil
Carige Mobile
Mobilni Banka
住信 SBI ネット銀行
CUA Mobile Banking
Bank Austria MobileBanking
Barclays
BOCHK
HSBC Mobile Banking
ANZ Australia
Bankia Wallet
Bank Australia app
Beyond Bank Australia
Sabadell Wallet
Santander Wallet
La Banque Postale
ANZ Shield
Fibabanka Corporate Mobile
myAlpha Mobile
Popular
Krungthai NEXT
BBVA Wallet Spain. Mobile Payment
BBVA México (Bancomer Móvil)
Santander Argentina
Mercado Libre: compra fácil y rápido
Santander Money Plan
Dhanlaxmi Bank Mobile Banking
Kotak - 811 & Mobile Banking
HDFC Bank MobileBanking
SambaMobile
Scotiabank Colpatria
Bancolombia App Personas
Westpac Mobile Banking
P&N BANKING APP
ING Bankieren
Türkiye Finans Mobile Branch
Enpara.com Şirketim Cep Şubesi
Google Play Games
TBC Bank
Citi Mobile®
TD Bank (US)
Union Bank Mobile Banking
ING Business
SpardaSecureApp
Bankwest
HSBCnet Mobile
permanent tsb
Bank of Melbourne Business App
BankSA Business App
St.George Business App
Westpac Corporate Mobile
National Bank of Canada
Servus Mobile Banking
Luno: Buy Bitcoin, Ethereum and Cryptocurrency
Alawwal Mobile
Emirates NBD
Bitcoin Wallet by SpectroCoin
Skype - free IM & video calls
Barclays US
NatWest Mobile Banking
Royal Bank of Scotland Mobile Banking
TSB Bank Mobile Banking
ActivoBank
© Copyright IBTimes 2023. All rights reserved.