Alleged Doomsday Cult Leader Sentenced To Prison For Child Sodomy
The alleged leader of a self-proclaimed doomsday cult has been sentenced to prison after pleading guilty to one count of child sodomy.
Samuel Warren Shaffer, 35, was sentenced to at least 15 years in prison and up to life in Utah on Wednesday after he confessed to one count of child sodomy, a first-degree felony, reported Deseret News. Shaffer said he desired a family with an 8-year-old girl he considered his bride.
"I sincerely believed that child marriage was a correct principle from God. And I've seen the consequences of what's happened, and I know that I shouldn't have done it now. But I sincerely believed that the practice was correct at the time," Shaffer said in court.
Shaffer and John Alvin Coltharp, 34, both alleged leaders of a group known as the Knights of the Crystal Blade, believed they had married each other's daughters. Shaffer, during the hearing, said he originally "had romantic interest" in the 8-year-old girl but that grew into a concern for her well-being.
"I want her to know that it's OK and I love her and I never want her to feel guilty about it. I want her to be happy," Shaffer said responding to Judge Marvin Bagley who asked why Shaffer had a relationship with the girl.
Coltharp is also due to receive sentencing next month after pleading guilty to sodomy and child bigamy charges.
Authorities arrested Shaffer and Coltharp in December and both were charged with kidnapping after the pair hid Coltharp's children from their mother, reported the Salt Lake Tribune. After an Amber Alert was issued, police eventually found Coltharp's daughters, ages 5 and 7, and Shaffer's daughters, ages 4 and 8. Two of the young girls were located inside a mobile home while two others were found inside plastic barrels.
Shaffer received 26 years to life in Utah State Prison in May after pleading guilty to charges of child abuse and rape. The new ruling reportedly won't extend his previous prison sentence.
During his first sentencing, Shaffer said he didn't want the young girl to blame herself for what had happened, according to USA Today.
"I want her to know that I'm glad she testified against me," he told the court. "I want her to know that everything that's happening to me is my fault and it's not her fault."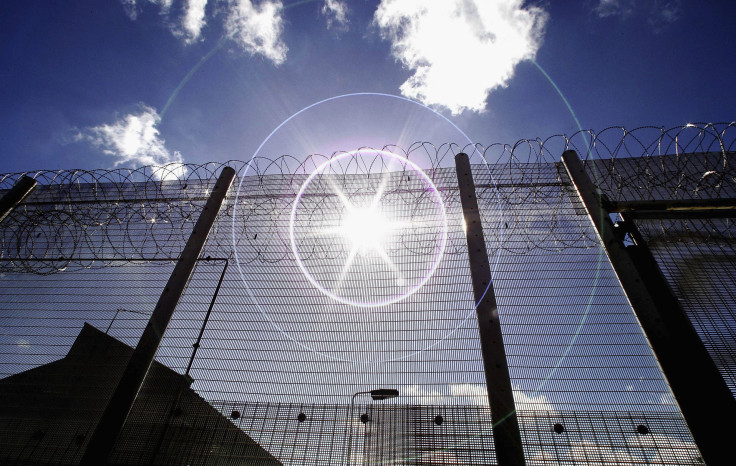 © Copyright IBTimes 2023. All rights reserved.