Alligator vs. Shark: Rare Fight Between Predators Seen In Viral Video
In a rare moment captured on camera, an alligator and shark were caught fighting for life. The incident took place off Hilton Head Island off South Carolina.
The video was recorded by a woman who witnessed the rare aquatic battle that ended with the shark becoming the 7-foot-long alligator's meal. The alligator, dubbed "Charlie" by locals, bit the bonnethead shark in Skull Creek.
Kristen Poillon said the alligator was a frequent visitor to the area, despite alligators normally steering clear of saltwater.
"He doesn't seem aggressive," she told local newspaper Hilton Head Island Packet. "He mostly shows up when the fishing charter boats start back to their season because the eating is good for him off the dock when they clean the fish."
Alligators typically lack the saltwater glands to survive in coastal waters, but American alligators are gaining tolerance and are spotted more frequently on ocean beaches, leading to chances of encounters with sharks.
"It's not an outlier or short-term blip," Duke ecologist Brian Silliman said in the study about gators appearing in saltwater. "It's the old norm, the way it used to be before we pushed these species onto their last legs in hard-to-reach refuges. Now, they are returning."
While the moment is rare, there have been previous instances where a shark got into a fight with a large predator.
Last year, a video released showing a crocodile and a shark battling in a popular tourist spot in Australia. In this fight too, the shark lost to the crocodile, and became its meal.
A study conducted by James Nifong, an ecologist at Kansas State University, revealed American alligators gobble up anything they can get their jaws around. In the study, Nifong confirmed four separate instances in which an American alligator ate a lemon shark, a nurse shark, a bonnethead shark, and an Atlantic stingray.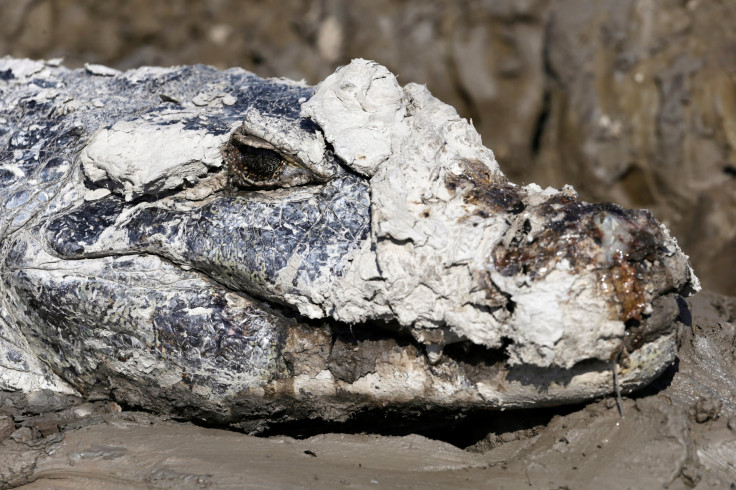 © Copyright IBTimes 2022. All rights reserved.
FOLLOW MORE IBT NEWS ON THE BELOW CHANNELS