Alphabet Inc (GOOG) Q3 2015 Earnings: Mobile Carries Google To Strong Results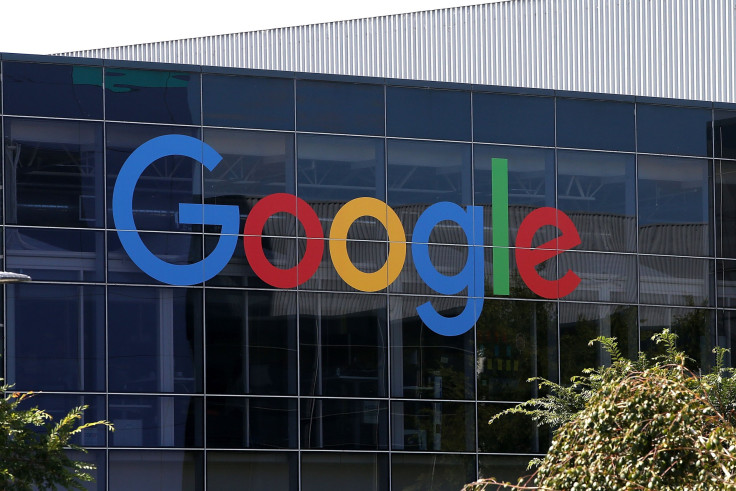 In its first quarter trading under its new Alphabet name, Google blew away investors with a strong third-quarter showing, particularly from its mobile business. The results immediately sent the company's stock price soaring more than 12 percent in after-hours trading.
Alphabet posted revenue of $18.7 billion for the third quarter, beating analysts' estimates of $18.53 billion, and showing growth of 13 percent year-to-year. The company also posted an earnings per share of $7.35, beating analysts' estimates of $7.21 in earnings per share.
"Our Q3 results show the strength of Google's business, particularly in mobile search. With six products now having more than 1 billion users globally, we're excited about the opportunities ahead of Google, and across Alphabet," Ruth Porat, chief financial officer of Alphabet and Google, said in a statement.
Those six products are Search, Maps, Chrome, YouTube, Android and, most recently, Google Play, said Google CEO Sundar Pichai. The third quarter was an impressive period across the board for Alphabet, said Johnny Won, founder of Hyperstop, a consultancy firm. "There is growth in virtually every category and even though cost-per-click continues to go downward, there seems to be robust revenue growth especially around mobile search," Won said.
Additionally, Pichai announced that Google has now indexed more than 100 billion deep links from third-party apps, which means that users now see numerous results from mobile apps, not just websites, when they enter a query into Google. "This keeps Google in the position of power since it's what users want but it's also a reminder that Apple is doing nearly the same thing in iOS 9 without using Google at all," Won said. "Deep linking has just begun for mobile search queries, but it's unclear how Google will be as relevant on Apple's iOS as it is on desktop."
Alphabet-C (GOOG) Stock Price - Trailing 90 Days | FindTheCompany
For a while, many investors were unsure whether the company would be able to monetize mobile as well as it had desktop advertising, but Alphabet appears to have put those concerns to rest. "I do believe Google has successfully made the transition to mobile advertising. It's an important part of the click growth," said David Meier, Motley Fool wealth management portfolio manager. "But to me, it's more about all of the properties working together than any single one."
The company's third quarter results come just two days after Yahoo announced a new partnership that will allow Google to sell advertisements on its rival's desktop and mobile search results, which could further strengthen Google's business, said Dave Ragals, global managing director of search for IgnitionOne, a digital marketing firm. "It'll be interesting to see how they're monetizing that and how big of an impact that'll have," Ragals said.
Alphabet also announced plans to begin buying back $5.1 billion in company shares starting this month. This is a move shareholders have been asking for over the past year that could further propel Google's stock price upward.
That money is "being put to good use providing they are not overpaying for their stock and they set a resonable floor," said Phil Davis, founder and CEO of Philstockworld.com. "They have over $70 billion in cash and have to do something with the money. The $5.1 billion is the square root of 26, which is a play on the alphabet."
The earnings reflect the tech giant's performance from July through September, the final months operating under its former Google structure. The company's new structure under Alphabet began Oct. 2, making these results the first to be released under the tech giant's new name.
The company's 2015 fourth quarter results, to be released in January, will be the first to show Google's performance broken up individually from Alphabet's other businesses. Those companies, including Nest, Fiber and Sidewalk, will be shown in the fourth quarter earnings under "Other bets," the company said Thursday.
"Seems like they are firing on all cylinders but, of course, once they break it out they will have underperforming divisions," Davis said. "But numbers like these will tend to make investors forgive them for any pet projects that aren't paying off yet."
© Copyright IBTimes 2023. All rights reserved.