Alyssa Milano Tested Positive For COVID-19 Antibodies Even After Three Negatives: 'Our Testing System Is Flawed'
KEY POINTS
Alyssa Milano tested positive for COVID-19 anitbodies after testing negative for the disease three times
Milano slammed the "testing system" in the country because of her experience
The "Charmed" actress also shared that she will be donating "plasma" to help save other people from the disease
Alyssa Milano recently revealed that she tested positive for COVID-19 antibodies even after having three negative tests despite experiencing "every COVID symptom" in late March.
Taking it to Instagram, the 47-year-old actress wrote a lengthy post saying how difficult it was for her to remain normal after being sick for almost two weeks. She explained that her whole body was experiencing excruciating "pain" and it felt like an "elephant" was sitting on her chest. The "Charmed" star also lost her sense of smell and lost almost nine pounds in just two weeks.
"This was me on April 2nd after being sick for 2 weeks. I had never been this kind of sick. Everything hurt. Loss of smell. It felt like an elephant was sitting on my chest. I could not breathe. I couldn't keep food in me. I lost 9 pounds in 2 weeks. I was confused," Milano wrote on Instagram.
Later in the post, Milano noted that she took two COVID-19 tests in March and they came out "negative." She also took an "antibody test" and that too turned out negative.
"Low grade fever. And the headaches were horrible. I basically had every COVID symptom. At the very end of March I took two covid19 tests and both were negative. I also took a COVID antibody test (the finger prick test) after I was feeling a bit better. NEGATIVE," she wrote.
However, her condition worsened and she soon began to experience complications like vertigo, irregular periods, heart palpitations, and many more. After suffering for 4 months, Milano took an antibody test once again and tested "positive."
"After living the last 4 months with lingering symptoms like, vertigo, stomach abnormalities, irregular periods, heart palpitations, shortness of breath, zero short term memory, and general malaise, I went and got an antibody test from a blood draw (not the finger prick) from a lab. I am POSITIVE for COVID antibodies. I had Covid19," Milano wrote.
The acclaimed actress posted the message to make everyone aware that the "testing system" in the country is "flawed" and no one knows as to how many people have actually suffered from the life-threatening disease but tested negative. She also confirmed that she will be donating "plasma" to help save other people from the disease.
"I just want you to be aware that our testing system is flawed and we don't know the real numbers. I also want you to know, this illness is not a hoax. I thought I was dying. It felt like I was dying. I will be donating my plasma with hopes that I might save a life," Milano said.
Milano is one of the many notable celebrities who tested positive for coronavirus. Celebrities like Tom Hanks, Rita Wilson, Olga Kurylenko, Idris Elba, Pink, Tennis ace Novak Djokovic, Madonna, Olivia Nikkanen also battled the disease.
As of late, the U.S. has witnessed 4.9 million cases and 161,601 deaths due to COVID-19.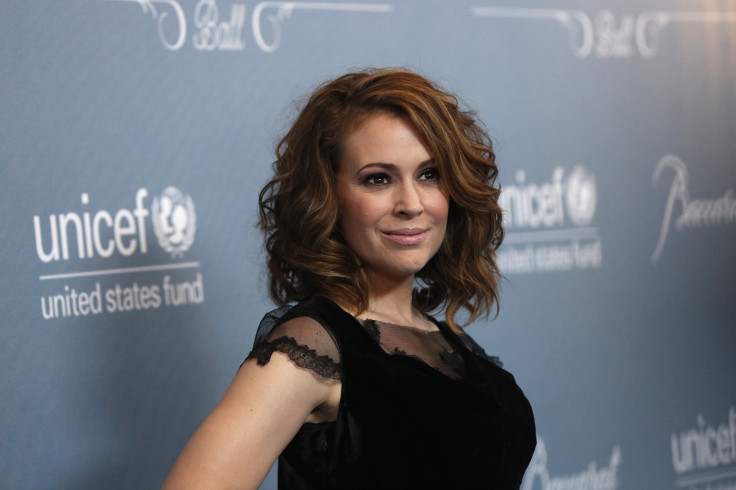 © Copyright IBTimes 2023. All rights reserved.