Amal Clooney Floored Husband George By Her 'Intelligence'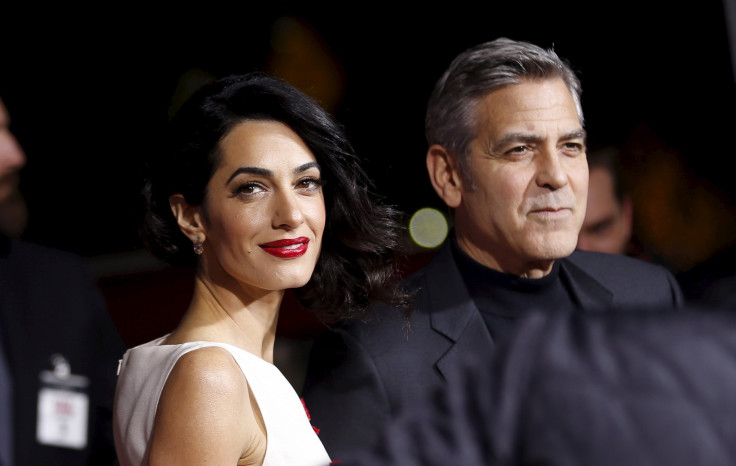 Human rights lawyer Amal Clooney floored her Hollywood actor husband by her "intelligence." George Clooney said he fell in love with his stunning wife, not only due to her good looks, but it was her intelligence that impressed him. The "Monuments Men" actor gushed about his relationship with Amal in a new interview.
"Everything about [Amal] attracted me to her. The thing which really impressed me the most about her was how incredibly smart she is, and I've never had so many great discussions as I've had with her," George said. He added that she was "beautiful and elegant" and someone with whom he wanted to spend the rest of his life.
Even after 18 months of their marriage, George cannot stop gushing about his wife and is head-over-heels in love with her. The actor said as his wife has a high-flying career, most of the times they are in different parts of the world. George also remained busy due to the demands of his profession — with his acting projects, writing and reading scripts.
The actor said that though they maybe miles away from each other, but he and Amal stay in touch through social media. George has earlier said that he is not a fan of Facebook and Twitter, but uses them now to stay in touch with his wife. He added that they have a house in London, Lake Como in Italy and in Los Angeles.
George said that he and Amal spend a lot of time in London. He added that in his London home he works on new film projects — writing, reading scripts. When he wanted to meet friends and conduct meeting for his acting projects, he goes to LA. George added that it took some amount of planning, but worked well with both of them. The actor also added that Amal looked great on the red carpet.
© Copyright IBTimes 2023. All rights reserved.