Amanda Bynes' Fiancé Claims Their Instagram Accounts Were Hacked: 'We Never Broke Up'
Amanda Bynes and fiancé Paul Michael reportedly called off their three-week engagement over the weekend, coinciding with news of Bynes allegedly being ordered into a psychiatric facility for her mental health. Michael, however, insists there's a different story -- he claims the two of them were hacked.
Speaking to Page Six on Tuesday, Michael said that he is still together with Bynes. Despite appearances that the couple called off their engagement -- seeing as how every photo they took together was deleted off their Instagram accounts -- they remain an item. As for why the photos were deleted, Michael insists it wasn't them.
"Both of our instas got hacked and someone deleted our pictures and sent dms saying we broke up," Michael said to the outlet. "We never broke up and weren't able to log into our Instagrams until last night."
Michael believes that the singular goal of these supposed hackers was to make it seem like the two had broken up by deleting only the photos of them together.
Michael also clarified a report that Bynes had been taken to a psychiatric hospital. He stated that the facility she was ordered to attend is instead "residential treatment" or "inpatient" for reasons related to anxiety and childhood trauma. "She's allowed to come and go as long as she goes to therapy," he added.
Michael's claims that Bynes has also been attending outpatient therapy is backed up by the fact that Bynes herself previously claimed in an Instagram Live video that the therapy cost her around $5,200 a month, as was also reported by Page Six.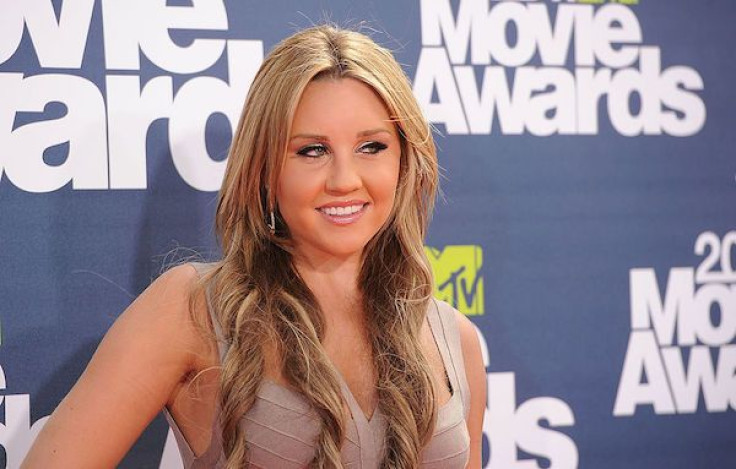 The Blast reported earlier this week that Bynes had been ordered by a judge to enter into a psychiatric facility following the end of her engagement to Michael. According to the publication, which cited unnamed sources, Michael called off the engagement to avoid any responsibility for his fiancée's mental health struggles. He reportedly "freaked out" after a court hearing in which Bynes' mental health was discussed. The source claims that Michael felt it was all a threat to his sobriety.
Whether those initial claims are true or not, Michael maintains the two are still engaged.
© Copyright IBTimes 2023. All rights reserved.