'The Amazing Race' Season 30: Who Will Work Together During Partner Switch-Up?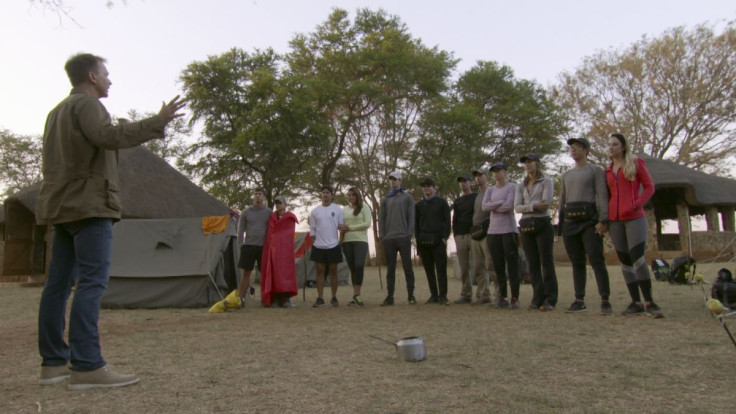 The remaining six teams on "The Amazing Race" will find themselves tested in a way they couldn't have expected as the race heads to Africa, with their pre-existing relationships with their partners no longer meaning anything once they arrive at their destination.
In a preview clip for the upcoming episode, "All's Fair In Love And War," the teams will express dismay when they run into Phil, and he tells them that for the first time in the show's history, they will be switching their partners.
While the show did adopt an all-strangers format in Season 29, this will be the first time the teams will be forced to switch with one another. Although it will be for only one leg, it will certainly put some new pressure on the remaining competitors.
It appears is in a sneak peek clip that the way teams will be switched will come down to a strange task, which encourages teams to build a tent at a wildlife preserve as quickly as possible, before settling in for the night. It's not clear who wins the challenge, but it seems likely that when the teams wake up in the morning, they will learn of the switch. It also seems likely that depending on what order they finish the task will determine who gets to pick their new partner first.
So which teams are more likely to be teamed up with one another? Here's our predictions for how the match-ups will go:
Jen and Kristi (#TeamExtreme) and Alex and Conor (#TeamIndyCar)
They're two of the most consistent teams who have been among the strongest, so it would make sense if one of them finishes the task first and gets first pick. If that's the case they would likely want to guarantee they still have strong finishes together, and since they've never seemed to be at odds in any way, it would make sense for them to want to partner up.
Henry and Evan (#TeamYale) and Eric and Daniel (#TheFireFighters)
Both Henry and Evan and Eric and Daniel have faced the top and bottom places on the leaderboard, and both seem genuinely likeable and nice. Because of those common characteristics, they seem to be likely switch partners.
Jessica and Cody (#TeamBigBrother) and Lucas and Brittany (#TeamOceanRescue)
Jessica and Brittany have been somewhat at odds, as Brittany has been averse to some of the dirtier gameplay tactics Jessica has used on previous legs to ensure she stays ahead. It would seem likely that the show would want to pair the two women together in order to increase some of the drama, so it seems likely they'll wind up together.
Will these teams be paired off with one another? Find out when "The Amazing Race" airs at a new time on Wednesday nights at 9 p.m. EST on CBS.
© Copyright IBTimes 2023. All rights reserved.