'Amazing Race' Season 31 Will Reportedly Feature These 'Big Brother,' 'Survivor' Alums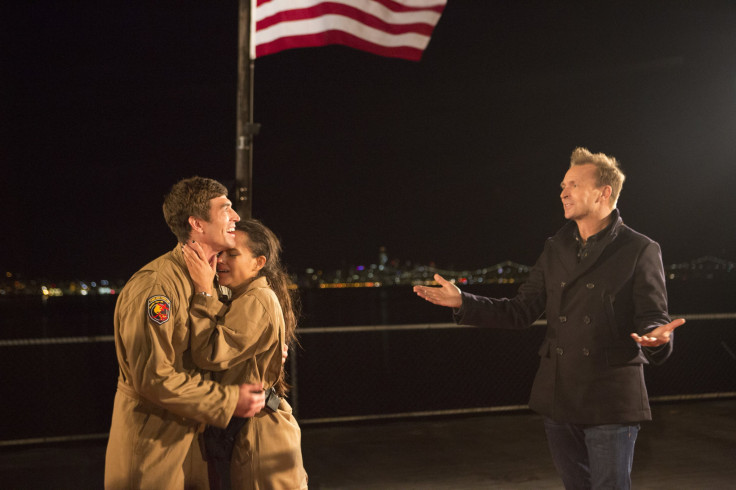 The newest season of "The Amazing Race" may wind up being a big reunion for other CBS reality show alums, with sources reporting to multiple outlets that alums from "Big Brother" and "Survivor" will make up the new cast of the show.
After initial reports to TMZ confirmed that "Big Brother" alums were going to be featured on the new season, Us Weekly also reports that "Survivor" alums will also be a part of the competition.
According to the publication, current partnerships (though nothing is finalized) include:
Dan Gheesling (BB10 Winner, BB14 runner-up) and Jessie Godders (BB10 and BB11)
Janelle Pierzina (BB6, BB7, and BB14) and Britney Haynes (BB12 and BB14)
Frank Eudy (Bb14 and BB18) and Ian Terry (BB14 winner)
Caleb Reynolds (BB16, 'Survivor' Season 32, 'Survivor' Season 34) and Tai Trang ('Survivor' 32 and 'Survivor' 34)
Rachel Reilly (BB12 and BB13 Winner) and Elissa Slater (BB15)
Corey Brooks (BB18) and James Huling (BB17 and BB18)
Nicole Franzel (BB16 and BB18 Winner) and Victor Arroyo (BB18)
Da'Vonne Rogers (Bb17 and BB18) and Bridgette Dunning (BB18)
TMZ had previously reported that Corey and James, as well as Caleb, were all participating and that Corey and James had nicknamed their team as Tejas Tacos.
Of the rumored competitors, Rachel Reilly is the only one who has previously appeared on "The Amazing Race." She competed with her husband, Brendan Villegas, on both Seasons 20 and 24 of the series. The pair placed third each time. This time around, if these match-ups are correct, she is racing with her sister.
According to the Us Weekly report, CBS had hoped to also land past "Big Brother" winners Dr. Will Kirby and Derrick Levasseur, as well as Season 16 standout Frankie Grande, Ariana Grande's brother. However, all three reportedly declined to participate.
It is unclear when the new season of "Amazing Race" would air, but host Phil Keoghan did share that the ratings from Season 30 had him confident that the show would return to its old format where it ran twice seasons a year, instead of the one a year that have aired since 2017.
"There's no doubt what's going to happen—if we shoot two races this year, they'll more than likely shoot in the summer and next winter because we just finished shooting in the winter," he said at the time. "On the normal schedule. I have a feeling we're going to go back to a normal schedule."
© Copyright IBTimes 2023. All rights reserved.