Amazon (AMZN) Builds Air Cargo Network By Leasing 20 Planes From ATSG (ATSG)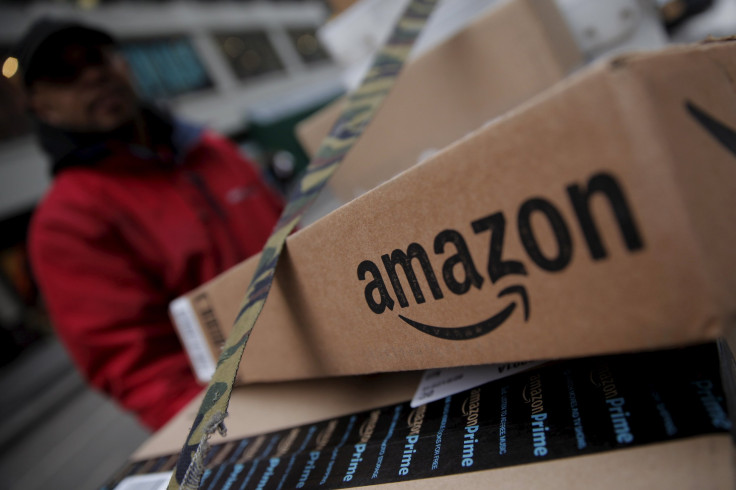 Amazon Fulfillment Services, a subsidiary of Amazon.com, signed an agreement with Air Transport Services Group Wednesday to lease 20 Boeing 767 aircraft, ATSG said. The planes will be used "to operate an air cargo network to serve Amazon customers in the United States," according to an ATSG statement.
Leases for the 20 Boeing planes will be for a duration of five to seven years while the separate agreement for operation of the aircraft will be for five years.
Dave Clark, Amazon's senior vice president of worldwide operations and customer service, said in the statement: "We're excited to supplement our existing delivery network with a great new provider, ATSG, by adding 20 planes to ensure air cargo capacity to support one and two-day delivery for customers."
ATSG had been running trials of a fully customized air cargo network for Amazon since last summer.
"We are excited to serve Amazon customers by providing additional air cargo capacity and logistics support to ensure great shipping speeds for customers," Joe Hete, president and CEO of ATSG, said in the statement.
Amazon spent over $8.7 billion on shipping during 2014 and $6.6 billion in 2013, according to Fortune. The soaring shipping costs, which directly impact the company's bottom line, could be reduced if Amazon relied lesser on external delivery services, such as UPS, FedEx or the U.S. Postal Service.
The value of the lease agreement was not disclosed, but if Amazon bought 20 Boeing 767 aircraft directly from the manufacturer at 2015 list prices, the e-commerce giant would have to shell out almost $4 billion.
As part of the leasing deal, ATSG also allowed Amazon to buy up to 19.9 percent of ATSG's common shares at $9.73 a share over a five-year period. The price was based on the closing price of the ATSG stock on Feb. 9.
ATSG shares were over 1 percent higher on Nasdaq during after-hours trading Wednesday, while Amazon shares were flat.
© Copyright IBTimes 2023. All rights reserved.