Is The Amazon Miracle Of Rising Stock And Slim Profits Finally Coming To An End?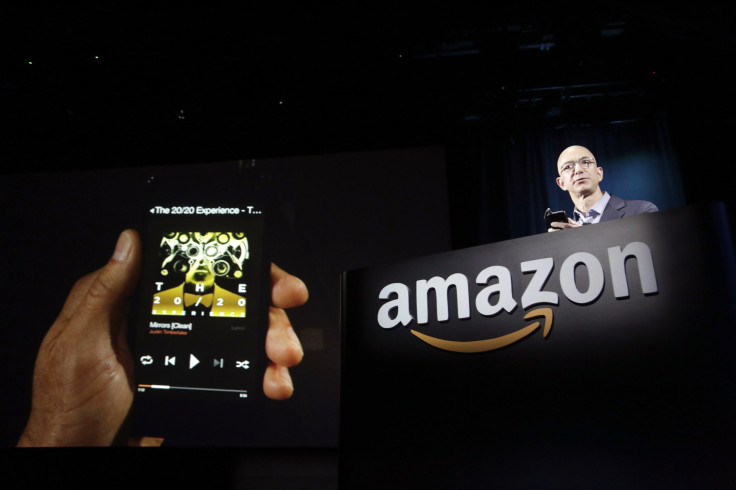 It's written on signs at Amazon.com Inc. (NASDAQ: AMZN) headquarters and signed "Jeff Bezos": "People don't have any idea yet how impactful the Internet is going to be and that this is still Day 1 in such a big way."
For investors, the reality of Amazon is betting again and again on that future in hopes of one day realizing profits on mountains of revenue, profits that always seem far over the horizon.
Amazon took a predictable hit Friday after turning in a slightly-worse-than-predicted quarter. But look at this another way: This is a company that told investors Thursday that they expect to lose as much as $810 million next quarter and as of this writing the stock is only down 9 percent.
"I don't know of many tech companies that say we could lose close to a billion dollars next quarter and Wall Street doesn't panic," Sucharita Mulpuru, analyst at Forrester Research, said.
Amazon investors believe in Bezos' vision and are tantalized by the revenue, nearly $20 billion in the quarter. They understand that entering new markets and realizing opportunities requires that Amazon remain, as CFO Thomas Szkutak put it, "in an investment cycle." Amazon is entering new markets with its Fire Phone, its TV box, original TV shows and of course free shipping to every new Prime member it can sign up. Those things cost money.
But if Amazon wants to be taken seriously as a tech company, investing and building for the future, then shouldn't it be evaluated as one? If so, why so much hand-wringing over cost-per-click declines at Google Inc. (NASDAQ: GOOG) or declining iPad sales at Apple Inc. (NASDAQ: AAPL), two companies that manage to build phones, enter new markets, bet on the future, launch moonshots like driverless cars and still make truckloads of profits?
"If Amazon wants to break even, that's fine. Just don't mention them in the same breath as Apple and Google," Mulpuru said.
If not a tech company, then Amazon is the world's dominant e-retailer, which recently became a top-10 retailer of any type in the United States. That thesis would have Amazon locking in more Prime customers, over time destroying bricks-and-mortar competition and ultimately exercising that market power by raising prices. But that hasn't happened either. Wal-Mart Stores Inc. (NYSE:WMT) is still around and profitable. Consolidation has occurred, but this process happens over decades, a longer time horizon than most investors seem to want to tolerate.
Moreover, that would make Amazon little more than a company that found a way to sell stuff cheaper than anyone else, hardly the transformative company Bezos sees it to be. The question becomes, at what point does the never-ending "investment cycle" become an excuse for not running a great business at a nice profit?
"They know there has to be a profit expansion story and I think it will come, but the risk is the company always finds a new thing to invest in," said R. J. Hottovy, analyst at Morningstar.
The irony of all this is that Amazon consistently gets the benefit of the doubt while providing the least amount of information to investors. Want to know how many Kindles Amazon sold? Good luck with that. Asked Thursday about the growth of Prime after Amazon raised the price from $79 to $99, Szkutak said, "It's growing nicely year over year." Asked for any detail on the media business, Szkutak said Prime customers "have great purchasing patterns."
In an odd moment of transparency, Amazon said it plans to spend $100 million on video content in the third quarter to take on, well, Netflix Inc. (NASDAQ:NFLX). Netflix spends many times that on content and turned in soaring profits earlier this week.
None of this is new, but the question is whether Amazon investors will continue to go along for the ride. In tech, timing is everything, but at what point do investors decide Jeff Bezos' long game is too long?
As Barclays PLC (LON:BARC) analyst Paul Vogel warned in a research note, "With revenue growth decelerating and margins moving in the wrong direction, the stock could be in for a bumpy ride."
© Copyright IBTimes 2023. All rights reserved.
FOLLOW MORE IBT NEWS ON THE BELOW CHANNELS