Amazon U.S. Jobs: Ecommerce Company Intends To Build $1.5 Billion Air Cargo Hub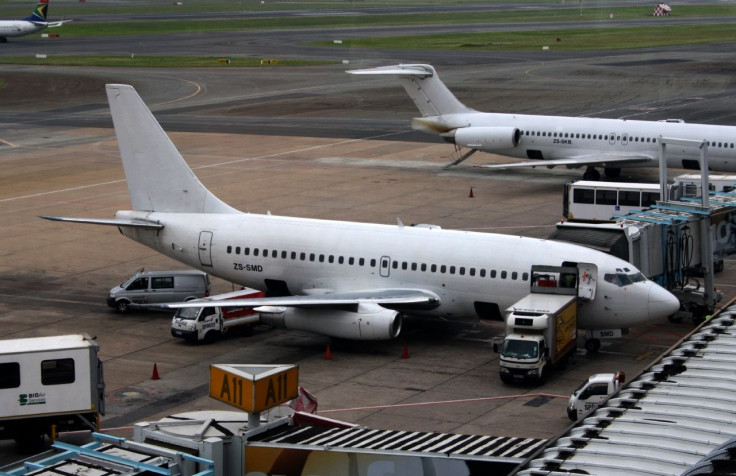 Amazon may dream of one day creating floating warehouses, but on Tuesday the ecommerce giant announced a slightly more practical plan for air travel. According to a report from the Wall Street Journal, Amazon is investing $1.5 billion to build an air cargo hub to expand its transportation capabilities.
The massive expenditure will be located at Cincinnati/Northern Kentucky International Airport in Hebron, Ky. The hub, which will occupy about two million square feet, will reportedly create around 2,000 jobs—marking a small step toward the company's promise to create 100,000 new jobs in the United States by 2018.
The decision to build an air hub of its own will lessen Amazon's reliance on traditional carriers like UPS and FedEx—both of which operate not far from Amazon's planned hub, with the largest UPS hub located in Louisville, Ky. and FedEx's in Memphis, Tenn. Amazon will share the Cincinnati airport with delivery company DHL, which also has a hub there.
Building the air cargo hub will give Amazon a base of operation for its growing airborne fleet. Last year the company began leasing planes to create an air cargo network. It planned to have a total of 40 cargo planes, though the Wall Street Journal reports just 16 are currently a part of the company's fleet.
Those planes have operated under the name Amazon Prime Air and have been given an Amazon-themed paint job on their exteriors.
Amazon's continued expansion of its transportation network seem to spell out an intention to haul and deliver packages to customers itself. In addition to its planes, Amazon has bought more than 4,000 truck trailers.
In addition to expanding its fleet for moving massive cargo loads across the country, the company has also put an emphasis on getting packages to their purchaser.
Last year it was revealed Amazon was working on an app that would help connect courier drivers with packages in need of delivery. And of course, the company still has its heart set on completing deliveries with unmanned drones —a goal it has inched closer to after completing its first ever drone delivery in the United Kingdom.
Even with its massive expansion, Amazon has a way to go before it catches up with the biggest players in transit; UPS employs more than 100,000 people in its nearby Louisville base alone and has more than 500 planes in its worldwide fleet.
© Copyright IBTimes 2023. All rights reserved.