Amazon vs. Google: Who's Winning The Voice-Assistant Speaker Market?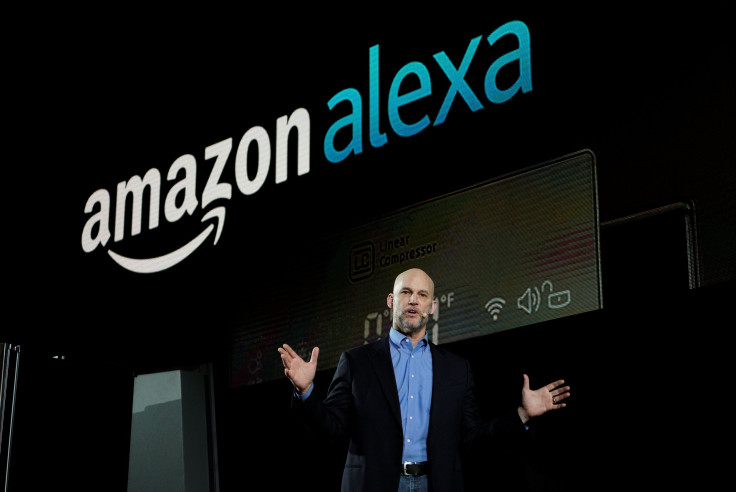 In the competition among voice-assistant devices, Amazon's Echo gadgets are taking the lead. Amazon is set to control 70 percent of the voice-enabled speaker device market this year, a forecast from eMarketer released Monday predicted.
Amazon's Echo devices forecast leaves other voice-assistant devices behind, including Google Home. Google Home is expected to control 23.8 percent of the market while the remaining amount will divided among smaller players, including Lenovo, LG, Harmon Kardon and Mattel.
Read: Google Home vs. Amazon Echo: Which Device Has More Answers?
Although Amazon is doing well and is expected to remain the dominant player in the voice-assistant sector, its market share will decrease slightly in coming years as Google's share increases, eMarketer predicted.
Amazon Echo Look
Companies including Amazon are rapidly releasing voice-assistant devices. Amazon launched the Echo Look late last month. The device is an Alexa powered hands-free camera gadget that acts as a "style assistant." The $199.99 Echo Look takes full-length photos and short videos and includes LED lighting and a depth-sensing camera. Apart from judging outfits, the device also carries out tasks that previous Echo models do, such as checking the weather, controlling smart home appliances and other requests.
Amazon Echo With Built-in Display
Amazon is expected to reveal another voice-assistant device this year: an Echo with a built-in display. Last week, pictures of the supposed device were leaked via AFTVnews and on Twitter. The device, which is seen in the pictures in black and white models, will include a display that measures about 7 inches, Blomberg reported last year. The new Amazon Echo is supposed to make it easier for users to access content, such as weather forecasts, calendar events and the news.
Apple Siri Speaker
While Amazon prepares to release the new Echo device, rumor has it Apple will release its own Siri device. KGI Securities analyst Ming-Chi Kuo recently said Apple's rumored Siri speaker could be announced as soon as June at the Worldwide Developers Conference. The analyst also revealed the Siri speaker will cost more than the Amazon Echo and that it will support AirPlay.
Read: Siri Speaker: There's An 'Over 50% Chance' Apple Will Announce Device At June's WWDC
Usage of Voice-Assistant Speakers Expected to Grow
As Apple and Amazon gear up to release new voice-assistant speakers, the report predicts 35.6 million Americans will use a voice-activated assistant device (such as the Amazon Echo and Google Home) this year. Usage of voice-assistant speakers is expected to grow by nearly 130 percent in 2017.
"Consumers are becoming increasingly comfortable with the technology, which is driving engagement," Martín Utreras, vice president of forecasting at eMarketer, said in a statement. "As prices decrease and functionality increases, consumers are finding more reasons to adopt these devices."
As for virtual assistant software in general, such as Apple's Siri, Amazon's Alexa, Google Now and Microsoft's Cortana, eMarketer predicted usage will grow by 23 percent. The forecast said 60.5 million Americans will use virtual assistants at least once a month, with the heaviest users being millennials.
"Older millennials are the core users of virtual assistants, mainly due to their demand for functionality over entertainment," Utreras said.
© Copyright IBTimes 2023. All rights reserved.
FOLLOW MORE IBT NEWS ON THE BELOW CHANNELS