Amazon Will Release New Echo Featuring Touchscreen, Video Calling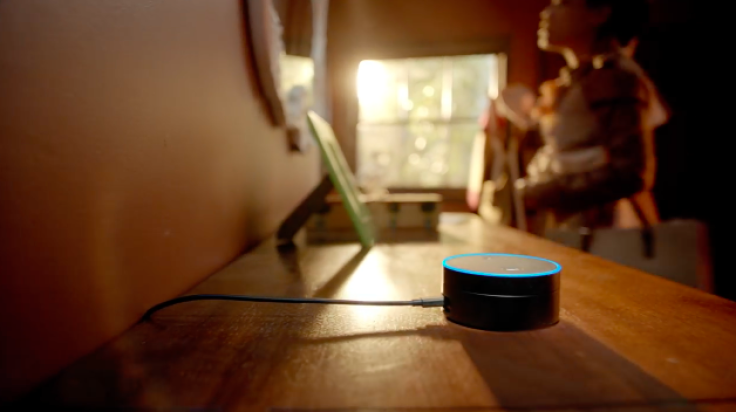 Amazon may soon combine its Echo home speakers and Kindle tablets into a single device that will feature a touchscreen and video calling, the Wall Street Journal reported.
Few technical details are available about the hybrid Echo, but as the Journal reports, the device, which is expected to be announced as soon as Tuesday, will have a 7-inch touchscreen that can visually display data like answers to Alexa questions and purchasing information. The Echo touchscreen speaker is slated to cost more than $200 and potentially could start shipping by next month.
Read: New Amazon Echo Photo Leak Shows What Built-In Screen Display Could Look Like
The news confirms leaks last week that hinted at a hybrid home clock-like Echo device. While Amazon has yet to release official images or details, last week's rumors line up with the basic details mentioned in the Journal's report. Past reports said the hybrid Echo will feature a higher-quality speaker than past models and will run an updated version of Amazon's Fire OS operating system.
Powered by Amazon's Alexa home assistant program, Echo has been a successful way for Amazon to extend its reach into the home. Echo can answer basic questions and make Amazon purchases solely based on voice commands. Alexa also similarly was featured at this year's CES industry conference. Devices ranging from cars to home appliances tout Alexa integration.
However, the hybrid Echo is one of several updates that come as Amazon hopes to stave off competition in the home assistant space. Last fall, Google released its Home assistant device and Harmon Kardon prematurely revealed a Microsoft Cortana-powered home assistant Monday.
Read: Amazon vs. Google: Who's Winning The Voice-Assistant Speaker Market?
Last month, Amazon announced the Echo Look, a camera-enabled device that allows users to get style and clothing recommendations that draw from Amazon resources. The hybrid Echo also reportedly will integrate several features that Amazon has been developing. Earlier this year, Amazon was rumored to be developing phone and intercom-like technology that could be used in a future Echo device.
While it remains to be seen how a premium Echo device will fare among consumers, the touchscreen could potentially supplement the current-generation Echo's functionality gaps. Instead of having to navigate through a series of nested voice menus, users could simultaneously use voice and touch commands to find what they need. The basic voice and video calling technology could also make the hybrid Echo a way for families to call and stay in touch with one another.
© Copyright IBTimes 2023. All rights reserved.