Amber Heard Admits Promised $7 Million Charitable Donations 'Delayed': Report
KEY POINTS
Amber Heard's lawyer addressed Johnny Depp's legal team's claim that she didn't donate the $7 million divorce settlement to charity
Heard's lawyer claimed the actress was "forced to spend millions" defending Depp's allegations against her
Depp recently lost a case against tabloid The Sun over an article that called him a "wife-beater"
Amber Heard's camp has responded to the claim of Johnny Depp's legal team that she didn't donate the amount she received from their divorce settlement to charity as she vowed she would years ago.
Heard's lawyer Elaine Bredehoft said in a statement to E! News that the "Aquaman" star has yet to give the $7 million to American Civil Liberties Union (ACLU) and the Children's Hospital Los Angeles (CHLA) despite promising to do so in 2016. She claimed that the 34-year-old actress is facing financial issues due to her ongoing legal battle with Depp.
"Amber has already been responsible for seven figures in donations to charitable causes and intends to continue to contribute and eventually fulfill her pledge. However, Amber has been delayed in that goal because Mr. Depp filed a lawsuit against her, and consequently, she has been forced to spend millions of dollars defending Mr. Depp's false accusations against her," Heard's attorney said.
The CHLA said in a statement to the outlet that it is "legally precluded from sharing details," while ACLU did not comment.
Bredehoft further asserted that bringing up Heard's unfulfilled donation is a way to take attention away from the "Pirates of the Caribbean" star's legal battles.
"Mr. Depp's effort to plant stories in the media criticizing Amber for not yet fulfilling all the donations she pledged to charity is yet another desperate attempt to divert attention from the UK Court's findings relating to allegations of Mr. Depp committing domestic abuse and violence," Heard's lawyer added.
Representatives for Depp did not respond to requests for comment. However, Depp's longtime legal advisor Adam Waldman did address Bredehoft's remark of Heard "eventually" fulfilling the donations, tweeting, "is that the same thing as a 4 year media spasm of the $7m charitable donation? Is that the same thing that was said in court under oath? No, it is not the same thing."
Heard's statement came a day after Waldman reacted to an article by The Sun that said the actress was hailed a "hero." The attorney alleged that the Children's Hospital's "own correspondence exposes the lies; she actually donated an amount that rhymes with 'Hero.'"
Heard and Depp remain locked in a legal battle over an op-ed that the actress wrote, alluding to domestic abuse. The 57-year-old is suing his ex-wife for $50 million because her statements allegedly ruined his career.
Recently, Depp lost a court battle against The Sun, which he sued over an article that referred to him as a "wife-beater" in connection with Heard's allegations. As a result, he claimed to have been asked to resign from his role as Grindelwald in the "Fantastic Beasts" franchise, although he still received his full salary.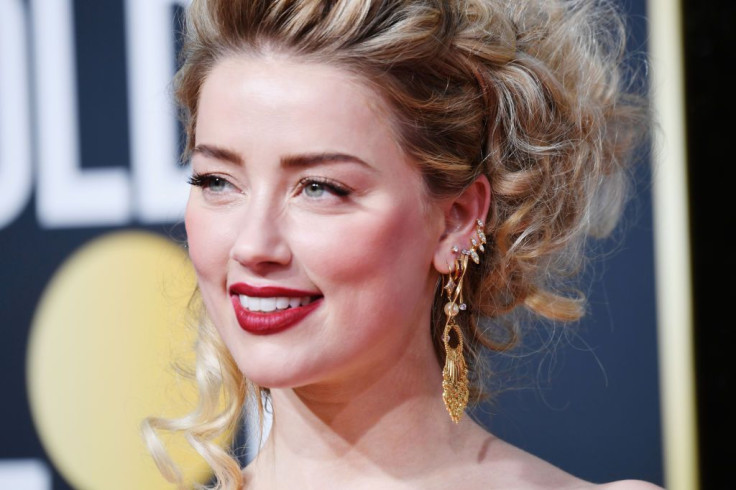 © Copyright IBTimes 2023. All rights reserved.