'Amber Heard Deserves An Apology' Trends Online Amid New Johnny Depp Claims
KEY POINTS
The hashtag "AmberHeardDeservesAnApology" trended on Twitter Monday
Unsealed court documents in Amber Heard and Johnny Depp's defamation case revealed information they attempted to submit into evidence
Lawyers for Heard said Depp's team tried to submit Heard's nude photos and bring up her past romantic relationships
New revelations about Johnny Depp and Amber Heard's legal battle from the newly unsealed pretrial court documents in their defamation case have resulted in more social media users siding with the "Aquaman" actress.
The hashtag "AmberHeardDeservesAnApology" trended Monday after court documents unsealed and published online over the weekend revealed information and details that Depp and Heard attempted to submit into evidence for their defamation trial but were rejected.
According to the documents, lawyers for Heard said that Depp's team tried to submit nude photos of the actress into evidence and bring up her past romantic relationships, The Daily Beast reported.
The docs also claimed that Depp's team tried to use the death of Heard's friend against her and that Heard walked away from "tens of millions of dollars" she was entitled to in their divorce, according to the outlet.
According to the documents, Heard's team also claimed that there was inconsistent metadata from the numerous photographs and recordings submitted by Depp's lawyers regarding the injuries the actor claimed he sustained and the verbal abuse submitted as evidence. Heard's team repeatedly requested the full audio of these conversations but was denied it, the filing stated.
The unsealed documents' revelations garnered a massive response on Twitter, with a number expressing support for Heard and slamming Depp over the claims in the filing.
"I don't think people realize how guilty Johnny Depp has to be to edit and manipulate audios to make it look like Amber Heard said things she didn't say. This is all so extremely f--ked," one tweeted.
"Amber deserves an apology for the hell she went through for years now," another wrote.
"They tried to accuse Amber of pushing a narrative that Depp was an abusive monster from the start, but that's what he's been doing to her all along. He edited photos [and] audio. He tried to manipulate the entire world into thinking he was some kind of victim," a third person commented.
However, others used the hashtag to call out Heard, claiming she should be the one to apologize to the public and Depp.
"#AmberHeardDeservesAnApology... No! She owes all of us an apology, starting with Johnny Depp," one Twitter user wrote.
"[Amber's] still an abuser and a f-----g liar and no one from her PR team is gonna fool us, no matter how hard they try," another added.
"She abused a man, and then tells the world it was him that abused her. And you want US to apologize to HER?!?" a third netizen commented.
On June 1, after a six-week trial in Virginia, the jury sided with Depp and awarded him more than $10 million in damages after finding that Heard defamed in her 2018 Washington Post op-ed about surviving domestic abuse.
The jury also awarded Heard $2 million for partially winning her countersuit against her ex-husband.
Both filed their own notice of appeal last month against the verdict.
According to Depp's lawyer Camille Vasquez, the actor decided to appeal the judgment "so that the court could have the full record."
"And [Heard] insists on continuing to litigate this matter, and we have to protect our client's interest," Vasquez added.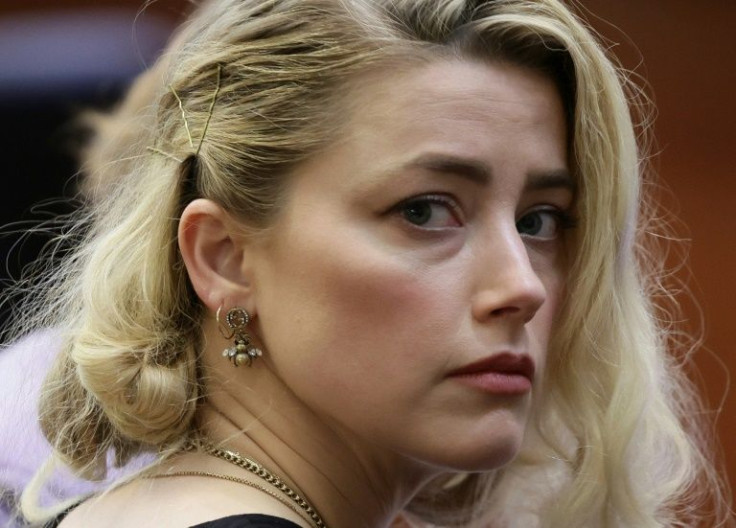 © Copyright IBTimes 2023. All rights reserved.