Amber Heard Discusses Domestic Abuse In Essay, Tells Victims They Are 'Not Alone'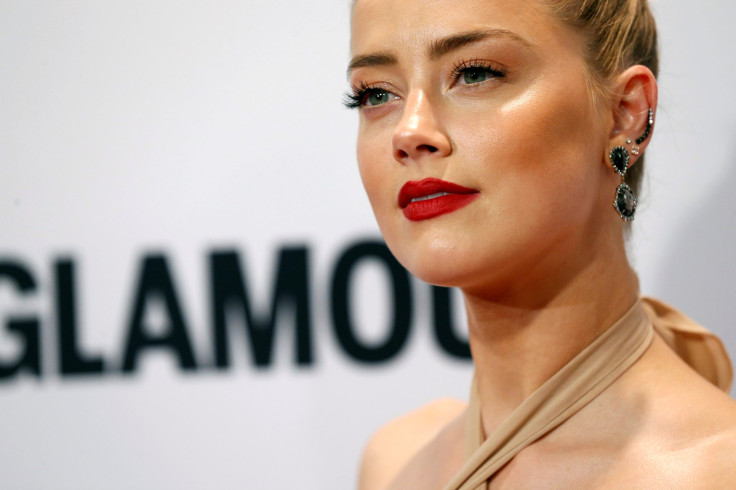 Amber Heard is speaking out about her experience with domestic abuse.
In an essay published in Porter magazine, the actress detailed the suffering she experienced while living with an abusive partner and how she was able to overcome the mistreatment. Heard also talked about the stigma that comes with admitting that you have been abused.
"Let's start with the truth—the cold, hard truth," Heard said. "When a woman comes forward to speak out about injustice or her suffering, instead of aid, respect and support, she will be met with hostility, skepticism and shame. Her motives will be questioned and her truth ignored."
The actress ended the piece by telling women who have suffered or are still suffering from abuse that they are not alone in their experience.
Heard is becoming more vocal about her experience with domestic abuse. The actress broke her silence via a video produced in partnership with #GirlGazeProject. In the clip, Heard opened up about how victims of domestic violence are often blamed for what had happened to them. They are also not given support, which is why many of them keep their experiences to themselves.
Speaking from experience, Heard said it was difficult for her to come out and speak about what happened because the abuse was done by someone she loved. "I guess there was a lot of shame attached to that label of 'victim,'" the actress said. "It happens to so many women. When it happens in your home, behind closed doors, with someone you love, it's not as straightforward. If a stranger did this it would be a no-brainer."
A video of Heard and estranged husband Johnny Depp surfaced in August via TMZ. In the clip, Depp can be heard shouting at Heard and throwing a wine glass and a bottle in her direction.
Heard married Depp in 2015. She filed for divorce in May 2016, citing irreconcilable differences.​
© Copyright IBTimes 2023. All rights reserved.