Amber Heard Speaks Out About Domestic Violence, Mentions Personal Experience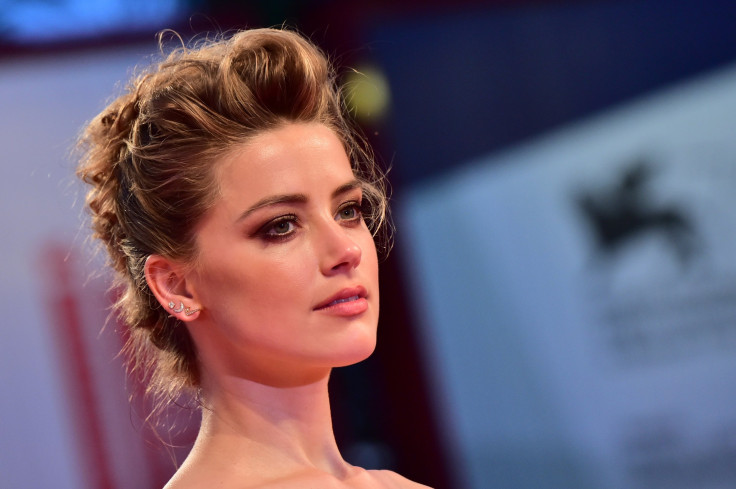 Amber Heard has spoken up about being a victim of domestic violence.
In a video produced in partnership with #GirlGazeProject, Heard shared how victims of abuse are often blamed for what happened to them, which makes it hard for many to speak out about their experience. Heard also said that when the abuse is caused by someone you love, it's confusing and it's hard not to find excuses for the person who did it.
"I guess there was a lot of shame attached to that label of 'victim,'" Heard said. "It happens to so many women. When it happens in your home, behind closed doors, with someone you love, it's not as straightforward. If a stranger did this it would be a no-brainer."
Heard also said that she's thankful that she has friends who were able to let her see through what was happening. The actress said she understands how facing the problem can be a challenge for many but maintained that there are a lot of people willing to support women who are being abused. "You're not alone, and we can change this," Heard said.
In August, a video of Heard and her estranged husband Johnny Depp having a heated argument surfaced online via TMZ. In the clip, Depp is heard shouting at Heard. The clip also suggests that the actor threw a wine glass and bottle in her direction.
Heard filed for divorce from Depp in May, citing irreconcilable differences, according to Entertainment Tonight. In June, a text message conversation between Heard and Depp's assistant, Stephen Deuters, which happened in 2014 surfaced online. The two discussed Depp's purported violent behavior towards Heard early on in their relationship.
Heard and Depp met on the set of "The Rum Diary" in 2009, but they did not become romantically linked until 2012 when Depp separated from longtime partner Vanessa Paradis. The two got engaged in January 2014. They got married in February 2015.
© Copyright IBTimes 2023. All rights reserved.