Amber Heard Had To Fight Warner Bros To Keep 'Aquaman 2' Role, Actress Claims
KEY POINTS
Amber Heard said she fought hard to be in "Aquaman 2" after producers tried to cut her from the movie
The actress said she ultimately performed "a very pared-down version" of her role as Mera
The "Aquaman 2" production "removed a bunch" of her scenes from the script, Heard claims
Amber Heard said her role in the "Aquaman" sequel was heavily reduced amid her ongoing legal battle with ex-husband Johnny Depp.
Heard, 36, returned to the stand Monday in the Fairfax, Virginia, court where Depp's defamation trial against her is being heard.
She testified that she was almost cut from the upcoming Warner Bros. movie "Aquaman and the Lost Kingdom," in which she reprises her role as Mera, Aquaman's love interest.
"I fought really hard to stay in the movie. They didn't want to include me in the film," Heard was quoted as saying by Insider.
Heard said that while she managed to keep her role as Mera, she ultimately performed "a very pared-down version of that role."
She explained that she received several versions of the script, and in the latest one, many of her scenes had been removed.
"I was given a script and then given new versions of the script that had taken away scenes that had action in it that depicted my character and another character — without giving any spoilers away — two characters fighting with one another. They basically took a bunch out of my role. They just removed a bunch out," Heard added of the changes that were made to her role in the sequel.
Weeks before Heard's testimony, film journalist Grace Randolph reported, citing unnamed sources, that the actress has less than 10 minutes of screentime in "Aquaman and the Lost Kingdom."
The journalist did not mention if Heard's role in the sequel was always intended to be small or if her screen time was reduced in the wake of her legal battle with Depp.
A Change.org petition calling for the removal of Heard from "Aquaman 2" also reached over 4 million signatures during the ongoing trial.
"As Amber Heard is a known and proven domestic abuser, Warner Brothers and DC Entertainment should and must remove Heard from their 'Aquaman 2' film project. They must not ignore the suffering of Heard's victims, and must not glamorize a domestic abuser," the petition's description read.
However, last year, producer Peter Safran said that "fan pressure" wouldn't impact a decision on whether or not to fire Heard, Deadline reported.
Depp is suing Heard for $50 million over a 2018 Washington Post op-ed in which she called herself a victim of domestic violence. Though he wasn't named in the piece, the actor alleged that it ruined his career and cost him his roles in the "Pirates of the Caribbean" franchise and the "Fantastic Beasts" movie series.
"Aquaman and the Lost Kingdom" will be released on March 17, 2023.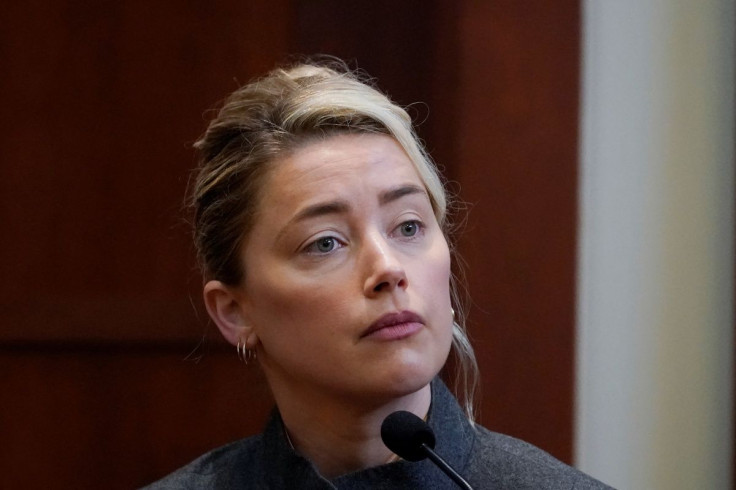 © Copyright IBTimes 2023. All rights reserved.