Petition To Remove Amber Heard From 'Aquaman' Garners 400K Signatures Amid Second Audio Leakage
KEY POINTS
The petition to remove Amber Heard from "Aquaman" already has almost 400,000 signatures
Another audio recording of Amber Heard confessing that she hit Johnny Depp has been leaked
Johnny Depp is perfect for the Joker role, filmmaker says
The petition to remove Amber Heard from "Aquaman" has garnered almost 400,000 signatures.
Those who are campaigning for justice for Johnny Depp continue their effort against his ex-wife. As of press time, the petition calling for Heard's removal from the DC superhero film has already secured over 399,9500 signatures.
Jeanne Larson, who started the petition, said that Heard has been exposed as a domestic abuser by the "Pirates of the Caribbean" star. In his $50 million lawsuit, Depp claimed that Heard punched him twice in the face and cut his finger with a vodka bottle, causing him to get a surgery just to have it reattached.
Also, Heard has a history of abuse. In 2009, she was charged with assault after the police officers at Seattle-Tacoma International Airport witnessed her physically assaulting her then-girlfriend Tasya van Ree.
"Since Heard's divorce from Johnny Depp, she has systematically crusaded to ruin Depp in Hollywood, repeating multiple accounts of fake incidents in which she had actually abused Johnny Depp, but lied and created false accounts of him being the abuser," the petition read.
"Likewise, Heard recounts fabricated incidents of Johnny Depp hitting her in the face when she had, in fact, punched him. Though staff and neighbors in the building where she lived reported seeing no marks on her face in the hours and days after she says Johnny Depp hit her, yet she appeared in court six (6) days later with bruises on her face, asking for a temporary restraining order, which was granted. Photos of Heard from the very next day show her full face, without makeup, and not a single bruise."
Just recently, Daily Mail obtained another audio recording featuring the exes. Depp can be heard complaining after the bathroom door hit him so hard and knocked him off his feet. Heard says in the clip that she didn't mean to slam the door into his face but then confesses that she did punch him.
"I just reacted and I'm sorry. It's below me," Heard adds in the leaked audio.
Meanwhile, many want to see Depp come back to the big screens again. There are rumors that he might play the role of the Joker in Robert Pattinson's "Batman" movie. Filmmaker Kevin Smith agreed with the idea, saying that Depp is perfect for the role.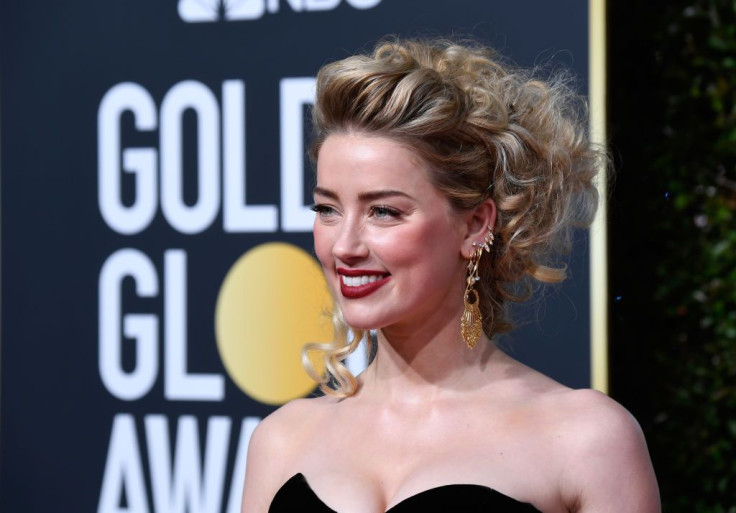 © Copyright IBTimes 2023. All rights reserved.