Amber Heard's Mom Dies Amid Legal Battle With Johnny Depp: 'Heartbroken And Devastated'
KEY POINTS
Amber Heard's mom Paige Heard passed away
Amber Heard penned a tribute to her mother on Instagram
Johnn Depp's mom died in 2016, but the news was overshadowed when Amber Heard filed for divorce
Amber Heard is devastated following her mom Paige Heard's passing.
On Sunday (May 3), the "Aquaman" star took to Instagram to share her heartbreak. She posted two photos of them together. The first one was taken recently, while the other was a throwback photo taken when she was still a baby.
Heard wrote a lengthy tribute for her mom in the caption. She recalled how she supported the actress growing up and noted that Paige left them "too early."
"I am heartbroken and devastated beyond belief at the loss of my mom, Paige Heard. She left us too early, clasping onto the memory of her beautiful, gentle soul," Heard wrote.
Heard described her mom as "unflinching." She added that Paige's open heart made her the "most beautiful woman" for her.
"It's hard to imagine and even more difficult to say but I feel truly lucky to have been her daughter and been given the gift of having the light she shone on everyone, fall on me for nearly 34 years," she added.
"This has been an unbelievably painful time but in that, I am reminded of what survives us all, love."
Heard concluded her message by recognizing the support and generosity of her sister Whitney, friends and other family members.
The death of Heard's mom comes at a time when she is still facing her legal battle against ex-husband Johnny Depp. The scene is not new to the exes because the "Pirates of the Caribbean" star also endured the same in 2016.
Depp's mom passed away due to "a long illness." However, at the time, Heard overshadowed the news by filing for divorce, Vanity Fair reported.
When Depp accepted the Rhonda's Kiss Healing and Hope Award, he mentioned his mom. According to the "Fantastic Beasts" star, his mom, Betty Sue, was a "hellcat." Depp shared that his mom was mean but funny at the same time, People reported.
Depp also recognized the people who took care of his mom when she was still alive. The actor said that they would have been lost in the dark without them.
Meanwhile, Depp's friend Josh Richman said that they didn't approve of Heard for the actor. They were concerned for him because they felt that she was emotionally abusing Depp. He also recalled an instance when Heard allegedly faked a bloody nose using a red nail polish.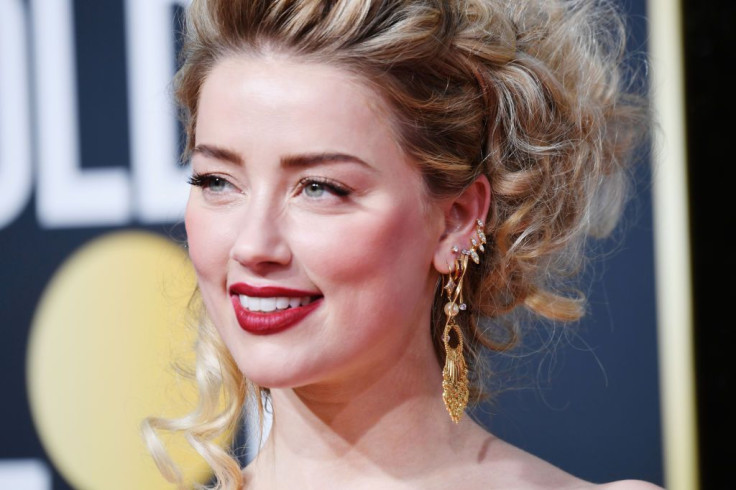 © Copyright IBTimes 2023. All rights reserved.