Amber Portwood-Matt Baier Update 2016: 'Teen Mom OG' Talks Depression Medication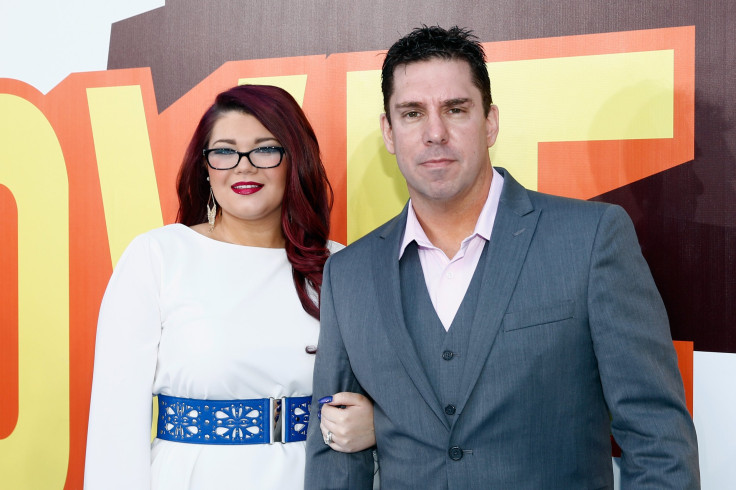 Things haven't been easy for "Teen Mom OG" star Amber Portwood. Even though she's engaged to the "love of her life" Marr Baier, it hasn't come without controversy. Since Portwood has dealt with depression and anxiety, she turned to medication to get herself on stable ground.
In a sneak peek clip posted by Radar Online, Amber talks about Matt's problems before addressing her depression. "I really want things to cool down with Matt and people's perception of him," Amber tells her cousin, Krystal. "In all reality, I probably have a worst history than he does." Matt is rumored to have multiple children that he didn't claim.
As the conversation continues, she explains why she chose to take anti-depressants. "I did this because [Leah] was getting affected by it," she says about her 7-year-old daughter, who she had with ex-fiancé Gary Shirley. "Me and Gary trying to play games and stuff… I didn't want that to happen anymore because I didn't want her to feel like she had to choose a side."
Amber didn't say her problems with Matt were the reason for her depression, though. She said it was because Leah wanted to be with Gary instead of her. "It was bad, I was crying and I got really depressed," she said.
Portwood slammed rumors she had a miscarriage because of a drug relapse during an interview with Dr. Drew Pinsky Wednesday. She said they were false and wanted to address the rumors on his show so everyone would know.
Don't miss all the drama when the season premiere of "Teen Mom OG" airs this coming Monday at 9 p.m. EDT on MTV.
Follow me on Twitter @mariamzzarella
© Copyright IBTimes 2023. All rights reserved.