Amber Rose Claims Her Boyfriend Alexander Edwards Cheated On Her 12 Times
Amber Rose has exposed her boyfriend Alexander Edwards, claiming that he cheated on her at least 12 times.
The 37-year-old model took to Instagram Stories Wednesday to call out her boyfriend. "I'm tired of getting cheated on and being embarrassed behind the scenes. All 12 of y'all bums (The ones that I know of there's probably more) can have him. Y'all very much knew he was in a relationship with a baby and y'all decided to f--k him anyway."
She further claimed that she had seen all the texts and DMs that prove Edwards' infidelity.
Rose also wrote, "Y'all were well aware but y'all don't owe me any loyalty so it's whatever. I can't be the only one fighting for my family anymore. I've been so loyal and transparent but I haven't gotten the same energy in return."
"The Amber Rose Show" host further noted she would never disclose the names of the women involved because she's "not in the business of ruining lives but y'all know who you are."
She went on to address her boyfriend, writing, "As for him… The lack of loyalty and the disrespect is ridiculous and I'm done."
In another Instagram Story, Rose talked about her mother saying, "My raging narcissistic mom can get the f--k out of my life too. On my kids."
She added a third Instagram Story, noting, "I'm tired of being mentally and emotionally abused by people that I love I've been suffering in silence for a long time and I can't take it anymore."
"That's why I've been so quiet I've been a shell of who I used to be but I refuse to let anyone damage me anymore. Family or not," she concluded.
Someone managed to take screenshots of the Instagram Stories and shared them on Twitter.
Rose and Edwards began dating in September 2018. Their son Slash Electric was born in 2019. The model also has a child with her ex-husband, Wiz Khalifa, to whom she was married from 2013 to 2016.
On the work front, Rose will be featured in a comedy movie "Cameron and Eddie Lose the Belt," which is helmed by Mike Soccio.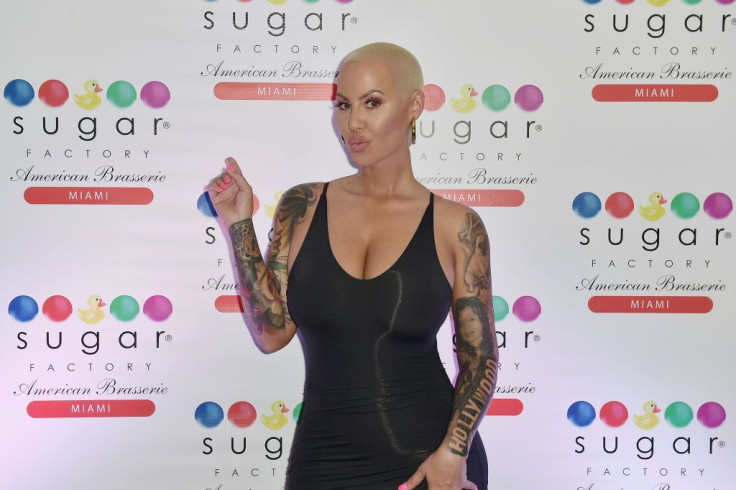 © Copyright IBTimes 2023. All rights reserved.