Amber Tamblyn Joins The Cast Of 'Two And A Half Men' As Charlie Sheen's Lesbian Daughter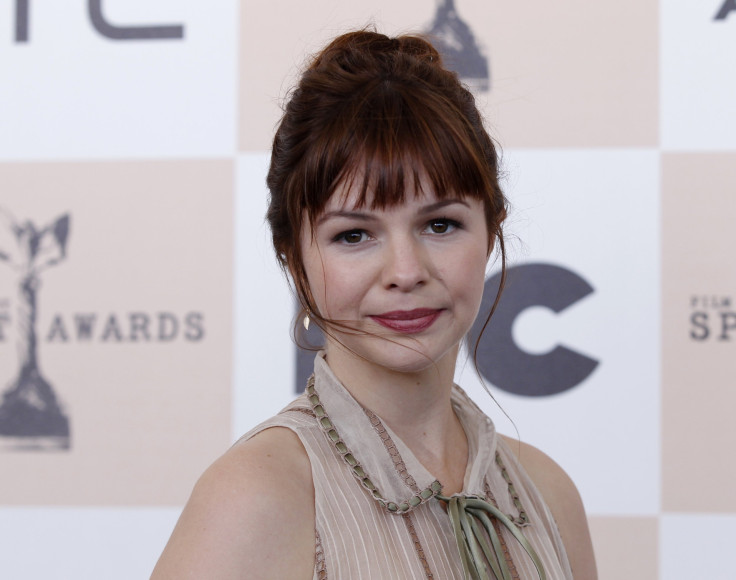 Amber Tamblyn has joined the cast of CBS sitcom "Two and a Half Men," according to the Hollywood Reporter. The 30-year-old actress will play Jenny Harper, the illegitimate lesbian daughter of the late Charlie Harper (Charlie Sheen).
Tamblyn is set to appear in five episodes, with the potential to become a full-time cast member depending on the popularity of the character. According to the casting call, Jenny is a "sexy and gorgeous" girl who "uses her hotness when she needs to" and "likes everything her dad liked, including women."
As the Hollywood Reporter notes, series co-creator and executive producer Chuck Lorre appeared at the Television Critics Association panel last month to promote his upcoming series, "Mom," when he spoke about the addition of the lesbian character on "Two and a Half Men."
"I think it would be great to have a voice on the show from a different perspective," he said. "The show has had enough testosterone to last a lifetime."
Lorre also spoke about adding a new character that would fit within the established dynamic of the show. "Part of the fun in this has been creating a character that is equal to the task of stepping on the stage with Jon Cryer and Ashton Kutcher. That's a big job," he said. "The idea of the character brings a healthy amount of decadence, which is always fun on 'Two and a Half Men.'"
Tamblyn will fill the void left by Angus T. Jones, who has been downgraded from series regular to recurring guest star as he attends college, according to the Hollywood Reporter.
As previously reported, a bizarre video surfaced last November showing Jones making negative comments about the show.
"It's really commendable that he wants to make that the next part of his life," Lorre said. "He misstepped last year, and it's just not fair to judge him on that. I certainly hope he comes back from time to time. But for now, he's embarking on a new life."
The 11th season of "Two and a Half Men" will premiere Sept. 26.
FOLLOW MORE IBT NEWS ON THE BELOW CHANNELS