'American Crime Story' Cast Update: 'AHS' Alum Connie Britton Joins 'The People v. O.J. Simpson'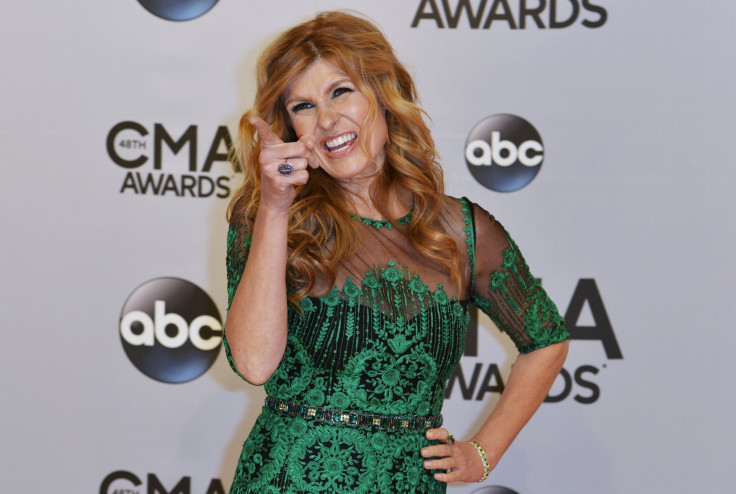 Connie Britton and Ryan Murphy are teaming up again, but not in the way you might expect. According to Murphy, the creator of the chilling series "American Horror Story," he and actress Britton, who starred in Season 1 of the FX series, will join forces in the companion anthology series "American Crime Story."
"Excited to announce my friend Connie Britton will play Faye Resnick in the upcoming FX miniseries The People v. O.J. Simpson," a Murphy tweet read. He said Britton will portray Nicole Brown Simpson's socialite confidante in the 10-episode thriller set to premiere in 2016.
Resnick, who had a recurring role on Bravo's "Real Housewives of Beverly Hills," played an important part in the 1995 trial in which former NFL star O.J. Simpson was acquitted of killing his ex-wife, Nicole. The publication of Resnick's book about her friendship with Nicole, which stated her beliefs that O.J. was the one responsible for her death, caused jury selection to be temporarily suspended.
Prior to the casting announcement, Britton teased fans that she was itching to slip back into Murphy's dark world during a television academy event, "An Evening With the Women of 'American Horror Story.' "
"Of course I would return! Who wouldn't?" Britton confirmed about her desire to star on the critically acclaimed series again. "This is an extraordinary place to be on this show. I was fortunate to be able to do one season. It's so creative. I would love to come back -- I just, you know – scheduling is tricky. I got this other thing going on."
"This other thing" is ABC's musical drama "Nashville," in which Britton stars opposite Hayden Panettiere.
But it looks like despite her busy schedule, the actress will find time for the frightening forthcoming series "American Crime Story." Before stating her willingness to dust off her heels of horror, Britton divulged what it was like to star in "American Horror Story" in 2011.
"I had just finished working on 'Friday Night Lights' and Ryan came to me with this great, bizarre idea and the thing that he said to me [was], 'You can take my word for it that you will not be doing anything that you've been doing for the last five years in this show,' " Britton said, adding that was the line that had her hooked. "Ryan is an incredible visionary and I could tell that even though we hadn't shot anything yet. I felt hugely grateful to have the opportunity to give it a shot. And it was something that was scary to me. The idea of it was very scary to me. And I wanted to do something that was scary to me. Mission accomplished."
Are you excited to see Connie Britton on "American Crime Story"? Sound off in the comments section below with your thoughts on the newest casting.
© Copyright IBTimes 2023. All rights reserved.