'American Horror Story' Season 5 Spoilers: 'Freak Show' Alum Wes Bentley Joins 'Hotel' Cast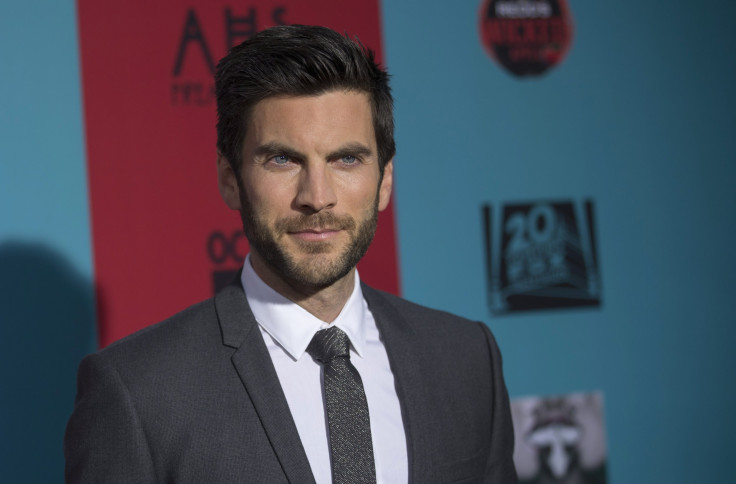 Another "freak" has checked into "American Horror Story: Hotel." Following the Season 5 casting announcement of Matthew Bomer and Cheyenne Jackson at PaleyFest, FX miniseries co-creator Ryan Murphy revealed on Twitter Tuesday that Season 4 alum Wes Bentley would also be joining the new installment.
Season 4, "Freak Show," was Bentley's first appearance on the hit show. "American Horror Story" viewers will remember that the 36-year-old actor portrayed a spooky special guest character named Edward Mordrake. The character was based off a real English nobleman who lived during the 19th century. He allegedly had a face on the back of his head, and claimed that it would tell him to do evil things. Doctors were unable to remove the face, and he committed suicide at 23-years-old.
On the TV show, the character had a similar chilling backstory and was said to be an old freak show legend. According to the story, Edward Mordrake was a privileged man with a second face who ran away and joined a freak show. One Halloween night, he went crazy and killed his entire troupe. Because of the horrid event, the freak show community doesn't perform on Halloween night … or risk a deadly visit from Edward Mordrake.
As "American Horror Story" viewers know, Elsa Mars (Jessica Lange) didn't listen to the superstition. She demanded that her "monsters" help her practice, and Edward Mordrake paid the freak show a visit. Fortunately no one at the camp was harmed – but serial killer Twisty the Clown (John Carroll Lynch) wasn't as lucky. Edward Mordrake claimed Twisty and he joined the ghostly troupe of dead freaks. By the end of Season 4 Edward Mordrake returned again to claim Elsa after a Halloween TV performance.
Wes Bentley's "Hotel" character is unknown at this time, but Murphy confirmed that he would be a series regular rather than a guest star.
© Copyright IBTimes 2023. All rights reserved.