'American Idol' 2016 Contestant Sonika Vaid Responds To Season 15 Elimination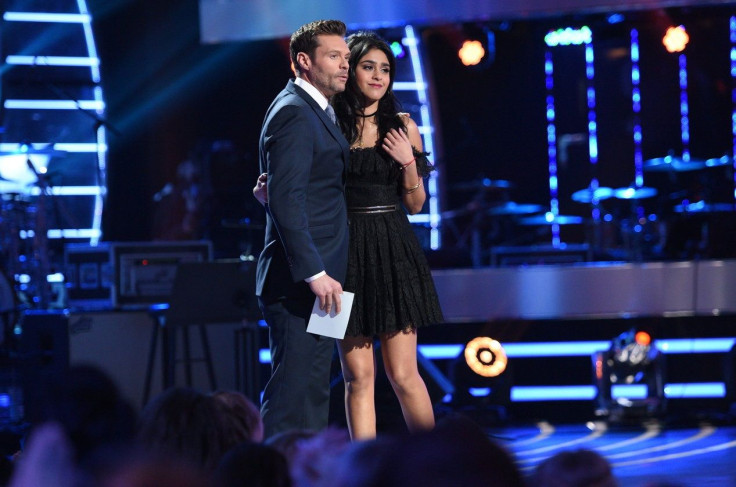 Sonika Vaid thanked "American Idol" after host Ryan Seacrest revealed that she had been eliminated from the competition. The 20-year-old singer was sent home shortly before the big Season 15 Top 4 reveal.
"ThankU for the opportunity of a lifetime @AmericanIdol," Vaid wrote, adding a link for her fans to purchase the official "American Idol Top 5" album on iTunes. During the show, it was explained that each of the remaining contestants had a chance to record one of the night's songs for the album. Even though Sonika didn't have the chance to sing in front of the "Idol" judges or the audience, her song — Sia's "Loved Me Back To Life" — still made it onto the album.
Sonika also thanked "Idol" Season 13 winner Caleb Perry Johnson for his support and mentoring her earlier in the season.
Even though Sonika had been a favorite among judges Jennifer Lopez, Harry Connick Jr. and Keith Urban, she struggled with getting audience votes. In episode 18 she found herself in the bottom three with contestants Lee Jean and Avalon Young. After all three singers performed for the judges in hopes of getting their judges save, she was kept in the competition.
Last week, in episode 19, Sonika once again was in the bottom and had to battle Tristan McIntosh for the final judges save. McIntosh was sent home, which meant Sonika was allowed to stay. However, on last night's episode 20 after receiving the lowest number of audience votes, she was automatically eliminated.
Ahead of Thursday's episode, Sonika reached out to her fans on Instagram telling them that no matter what happened she appreciated their support. "I just wanted to tell you guys and gals how much you mean to me…. A LOT," she wrote. "No matter what happens tomorrow night, I just think back to the little girl in me that never thought she could do anything ESPECIALLY not be American Idol. You guys give me the strength now, every week, to perform and push myself to places I never thought were possible for me. Love you and I am so thankful for you."
"American Idol" airs Thursdays at 8 p.m. EDT on Fox.
© Copyright IBTimes 2023. All rights reserved.