'American Idol' Runner-Up Dead At 23 Following Car Accident In Tennessee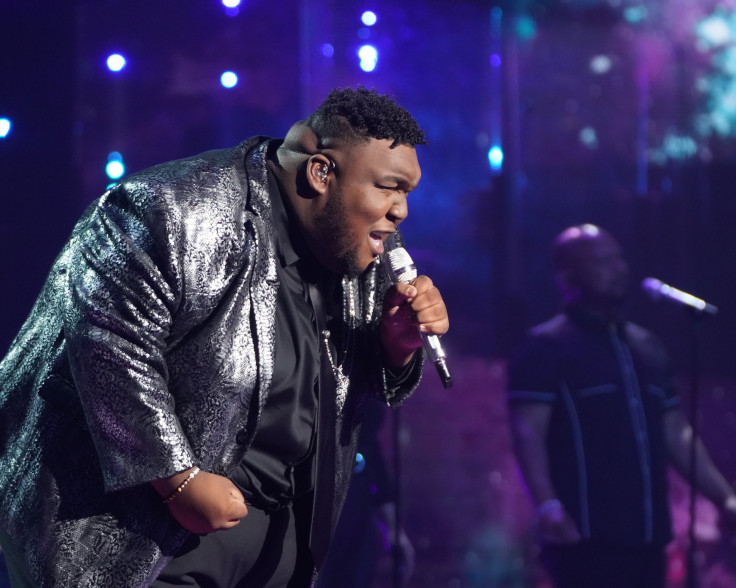 KEY POINTS
"American Idol" Season 19 runner-up Willie Spence died in a car accident in Tennessee
Katherine McPhee, Luke Bryan and Ryan Seacrest paid tribute to the singer on Instagram
Spence auditioned for "American Idol" last year, performing Rihanna's hit song "Diamonds"
"American Idol" Season 19 runner-up Will Spence passed away Tuesday due to injuries sustained from a car crash in Tennessee. He was 23.
The former contestant, who as a teen also went viral online with his rendition of Rihanna's "Diamonds," was reportedly driving a Jeep Cherokee when he went off the road and crashed into the back of a tractor-trailer parked on the side of the road, said an accident report from Marion County Sheriff's Office obtained by DouglasNow.com.
The Georgia-based news outlet noted that the truck, a 2023 International, was driven by Raymond Kresl, 68, from Ohama, Nebraska. However, Spence was the only one who did not survive the accident.
The accident happened at around 4 p.m. on I-24 east near Chattanooga, a city in southeastern Tennessee. TMZ later reported that an unnamed family source said Spence had a flat tire but allegedly had it fixed before heading to his home in Atlanta.
"DouglasNow has learned that Douglas native and 'American Idol' Season 19 runner-up Willie Spence, 23, has passed away due to injuries sustained in an automobile accident in Tennessee," the local news outlet also announced via a Facebook post on Tuesday.
The outlet continued, "We have no further details at this time. We extend our condolences to Willie's family, friends, and fans. He was an extraordinary talent and a ray of light to millions across the world. He will be missed."
Following the announcement of Spence's death, the long-running singing competition and other Hollywood personalities took to social media to express their condolences and pay tribute to his undeniable talent.
"We are devastated about the passing of our beloved American Idol family member, Willie Spence. He was a true talent who lit up every room he entered and will be deeply missed. We send our condolences to his loved ones," posted the official "American Idol" Instagram account Wednesday alongside his audition video.
"American Idol" alum Katherine McPhee, who shared a duet with Spence back in 2021 while invited as a guest mentor, also took to her Instagram Story to express her devastation.
"I received very tragic news tonight. Sweet @williespenceofficial passed away in a car accident," McPhee wrote in the caption while re-sharing her performance with the singer of the song "The Prayer," written by her husband David Foster.
She continued, "Only 23 years old. Life is so unfair, and nothing is ever promised. God rest your soul, Willie. It was a pleasure to sing with you and to know you."
McPhee also reposted the last video of Spence on his Instagram account, where he was seen singing "You Are My Hiding Place" by Selah, and included the caption, "He posted this right before the accident."
"American Idol" judge Luke Bryan and host Ryan Seacrest also paid tribute to Spence via Instagram Story.
The 46-year-old country singer wrote, "Willie really did light up every room he walked into. He could change the mood instantly when he started singing. He will be truly missed." Meanwhile, Seacrest shared that "everyone on set" loved Spence, and he would be "deeply missed."
Spence auditioned for "American Idol" in February last year and performed his viral version of "Diamonds," which immediately impressed judges Bryan, Katy Perry and Lionel Richie. He even received a standing ovation from veteran singer Richie who described his performance as "unbelievable."
"When you think about your future, and you think about the voice you have [because] you know it stops people in their tracks, this is the magic you have, in five years, what do you want it to look like?" the "Dark Horse" singer asked after his performance, "In your wildest dreams if nothing was standing in your way?"
Spence said he wanted his voice "to reach the world and just share my gift" and hoped to win a Grammy award someday.
The singer made it to the finale and placed second behind fellow "American Idol" contestant Chayce Beckham. He performed numerous hits on the show, including "Set Fire To The Rain," "Stand Up," "Georgia on My Mind" and "A Change is Gonna Come."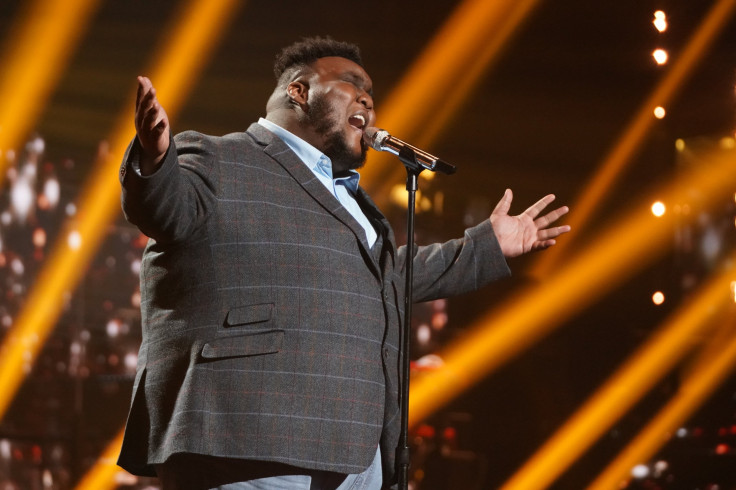 © Copyright IBTimes 2023. All rights reserved.
FOLLOW MORE IBT NEWS ON THE BELOW CHANNELS