American Tower Corp (AMT) Gets Approval For Viom Deal, To Invest $2 Billion More In India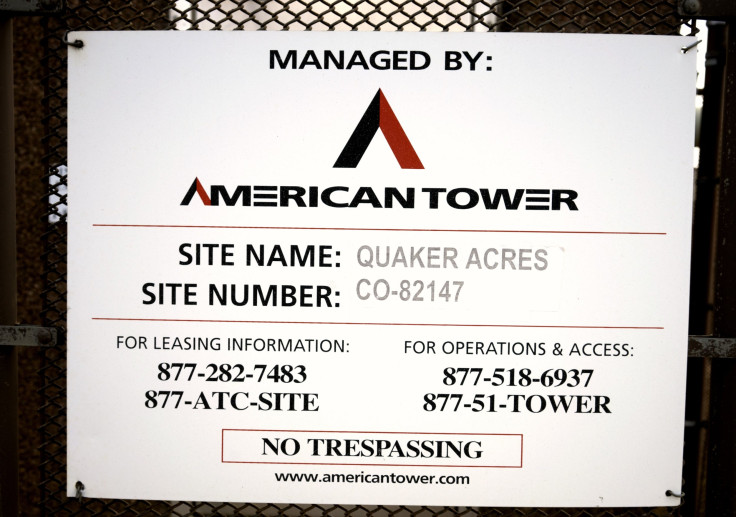 Communications infrastructure company American Tower Corporation received approval from the Indian government Wednesday to buy 51 percent stake in Viom Networks — an independent mobile tower company in India — for about 58.6 billion rupees ($880 million). Other than the Viom deal, which will make ATC the largest tower company in India, ATC CEO James Taiclet also announced that the company would invest another $2 billion in the world's second-biggest telecom market, according to local media reports.
ATC has been present in India since 2007 and currently operates close to 15,000 towers in the country. After taking control of the more than 42,000 towers owned by Viom, ATC's India operations will become its largest in the world, overtaking its domestic U.S. market, where the company had about 40,000 towers at the end of 2015, according to the ATC website.
ATC's planned acquisition of Viom was approved Wednesday in a meeting of India's Cabinet Committee on Economic Affairs. After the meeting, Indian Telecom Minister Ravi Shankar Prasad said: "The CEO of American Tower James D. Taiclet Jr. met me on Tuesday. He assured me that they will invest $2 billion more in India as it an important communications market," according to the Hindu, a local newspaper.
ATC will acquire Viom Networks, which reportedly has another 1,000 towers under construction, through its wholly-owned Singapore subsidy, ATC Asia Pacific. ATC may also acquire the remaining 49 percent stake in Viom, according to the agreement, Business Standard reported.
In an interview with the Hindu, Taiclet said the integration of Viom assets would take a year or two. He also said that the acquisition comes at a time when major mobile operators in India are rolling out 3G and 4G services across the country.
ATC shares rose 1.63 percent in the New York Stock Exchange on Wednesday.
© Copyright IBTimes 2023. All rights reserved.