Americans Are Feeling Positive As They Head Into 2022
What does 2022 have in store? Well, if the last couple of years have taught us anything, nothing can be ruled out and it's likely that there will be more than a few surprises coming our way. It's good to know, then, that Americans are on the whole feeling positive about next year. According to Attest's 2022 US Consumer Trends Report, 29% feel "very positive," while 37% say they are "somewhat positive" about the next 12 months.
In fact, when compared to other nations like the United Kingdom, they're nearly twice as likely to say they're feeling "very positive"; 29% versus 15% of Britons. This positivity really shines through amongst younger generations of Americans also — Millennials and Gen Z — with 36% and 32% respectively saying that they feel "very positive" about the future.
There's no question that the last few years have been rough for very many Americans. The coronavirus pandemic has seen loved ones taken from them, damaged livelihoods and prevented them from doing many of the things they enjoy. The ill-feeling generated by the most recent Presidential election and its aftermath have also had an effect on the nation.
However, as we hurtle towards a new year, what exactly is on Americans' minds heading into 2022 and what matters most to them?
What's top of mind for Americans
It's not surprising that COVID-19 and politics are the two most-talked about subjects heading into 2022, according to our research. The progress of the national vaccination program is the topic of many conversations, while Americans are also talking about the red hot jobs market, rising gas prices and the cost of living.
But as the optimistic outlook of Attest's report suggests, many Americans aren't going to let these issues get them down. Nearly half — 47% — are aiming to improve their fitness in 2022, while three in 10 are planning a holiday, suggesting a desire amongst many consumers for healthy life choices and positive real-life experiences next year.
On more long-term decisions though, there's much less certainty. Marriage doesn't seem to be a priority for people in 2022. With the rate of marriage at its lowest level since the U.S. government began keeping records in 1867, our research found just 6% of love birds are planning a wedding. By contrast, however, many more Americans have made the decision to expand their families with a new pet. Nearly one in five (19%) say they've brought a new pet into their lives during the pandemic, suggesting fur babies have become more popular than actual babies.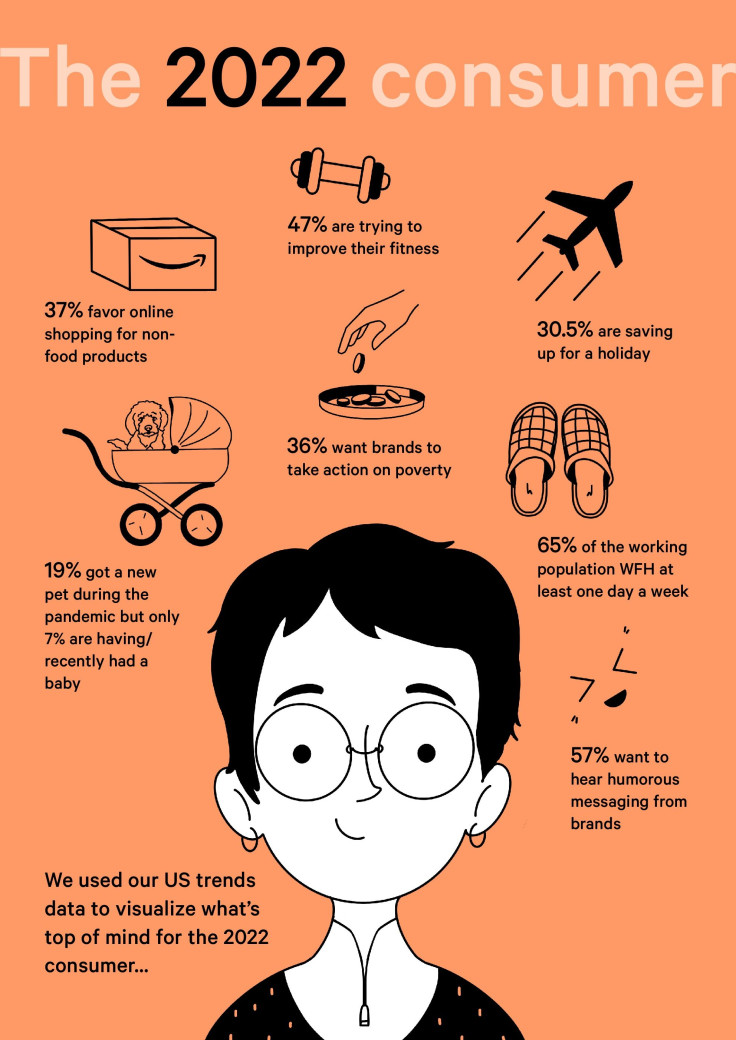 Consumers are cautious about spending
Yet this positivity doesn't appear to extend to consumers' wallets. Nearly half of Americans say that they are keeping an eye on their money as 2022 dawns, suggesting economic uncertainty is weighing heavily on many people's minds. Some 32% said they are spending "fairly cautiously" ahead of the new year, while 16% said they were being very cautious. Only one in 10 said that they were spending "very freely."
However, when broken down by generation, there is a marked difference between older and younger people. Millennials, in particular, are much more likely to be spending "very freely" — 16% say this, compared to just 1% of Boomers. Nearly two-thirds of Boomers describe their spending as "cautious," compared to just 38% of Millennials and Gen Z.
What Americans want to see, hear and experience in 2022
Americans' wishing to have a more positive 2022 also extends to wanting companies to put a smile on their face through advertising; 57% said that they wanted marketing messages to be humorous and entertaining.
However, there's plenty of demand for more serious messages too. Just over 36% of respondents were keen to see brands tackle the issue of poverty and inequality, while a very similar proportion wanted them to take a stand against racism. Climate change (31%), women's rights (24%) and animal welfare (21%) are other matters that consumers care strongly about.
Companies should be cautious, though, when addressing such topics. A significant number of Americans — 24% — don't want brands to take a stance on political issues at all. If businesses want to adopt a cause then they must do more than make only tokenistic efforts, lest they alienate a significant proportion of their target audience. Authenticity is key.
Determined to look on the bright side of life next year
Overall, it's great to see so many people feeling optimistic about next year especially considering the difficulties and hardships brought on by the ongoing pandemic over the last year. What's clear from this research is that Americans are inherently positive about what the new year will bring. Let's hope that 2022 brings them everything they wish for.
(Jeremy King is the CEO and founder of Attest)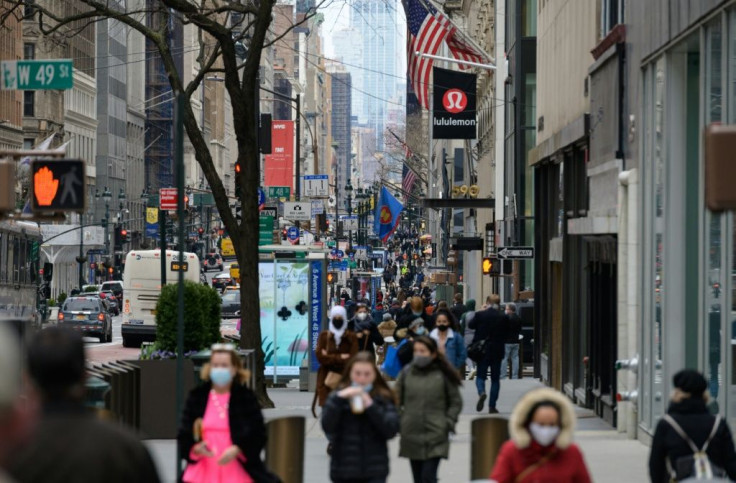 FOR FREE to continue reading
✔️ Unlock the full content of International Business Times UK for free
offer available for a limited time only
✔️ Easily manage your Newsletters subscriptions and save your favourite articles
✔️ No payment method required
Already have an account? Log in
© Copyright IBTimes 2023. All rights reserved.