'America's Got Talent' Season 12 Predictions: Which Eliminated Acts May Return As Wild Cards?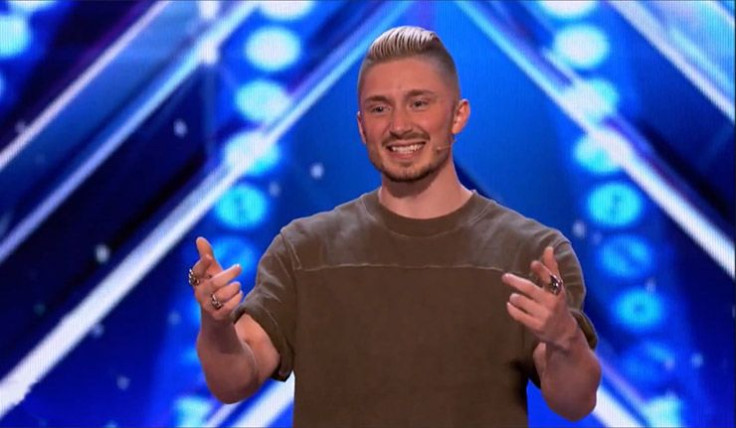 "America's Got Talent" Season 12 recently said goodbye to some contestants who did fairly well during the judge cuts rounds.
Unfortunately, only seven out of the first 20 acts that auditioned made the cut. After all, "America's Got Talent" is only looking for the best of the best or the one that deserves to bring home the $1 million grand prize. But Tuesday night's elimination doesn't necessarily mean that it's the end of the road for some of the contestants. Some early favorites who were sent home included magician Tom London, comedian Harrison Greenbaum, singer Carlos De Antonis and acrobats Danylo & Oskar.
Read: "America's Got Talent" Season 12 judge cuts send Angelica Hale straight to live shows
London did an impressive magic trick using technology that was very similar with what he did during his first audition. Everyone was impressed when he managed to guess the tourist spots that judges Simon Cowell, Heidi Klum, Mel B and Howie Mandel would pick. But despite the positive comments that he received, he didn't advance to the next round. Instead, magician Eric Jones was the one who made it through.
Comedian Greenbaum also happened to be an early favorite, especially of Mel B. After his first audition, Mel B said that she wanted to hear more of his jokes. The Spice Girls member said the same thing following Tuesday's judge cuts round. Greenbaum is very talented, but for some reason his comedic spiels are always very short.
Opera singer De Antonis didn't do as well as his first audition, and Cowell did not waste any time by telling him that he's not the best opera singer in the world. But the judge also said that there's something about him that makes him memorable. Just like him, the father-and-son acrobatic performers Danylo and Oskar upped their act on Tuesday night. However, the judges also noted that they had some mistakes. But Danylo and Oskar's act is not a joke because it could injure the 8-year-old boy.
Unfortunately for these acts, several others will perform in the judge cuts round, but only seven will be selected. All of the eliminated contestants are qualified to return as wild cards if they will be chosen by the judges.
"America's Got Talent" Season 12 airs Tuesdays at 8 p.m. EDT on NBC.
© Copyright IBTimes 2023. All rights reserved.