Amid Carole Baskin's 'Tiger King' Attention, Missing Ex-Husband's Family Launches Investigation
The family of Carole Baskin's former husband, Don Lewis, has hired an attorney to launch an investigation into his 1997 disappearance.
Following the success of the Netflix documentary series "Tiger King," the public became fascinated with Lewis' mysterious disappearance. The mini-series explores the lives of well-known figures in the world of big cats, including Baskin and currently incarcerated zoo owner, Joe Exotic.
Lawyer John Phillips has been hired by the Lewis family to spearhead the investigation. On Monday, the attorney held a press conference at the Riverhills Church of God in Tampa, Florida where Lewis' three daughters, Donna Pettis, Lynda Sanchez, and Gale Rathbone, were present.
"Justice is spelled one way, but defined in many different ways," Phillips said, according to the NY Daily News.
"After meeting with the family, justice to them is primarily defined by answers to what happened to Lewis, but also includes a full and open criminal investigation and the taking of statements under oath and subpoenas."
By offering a $100,000 reward and vowing to help anyone who may face criminal charges by sharing information about the disappearance, Phillips is hoping the investigation can bring some closure to Lewis' family.
"Tiger King" featured the long bitter rivalry between Baskin and Exotic, who accused the CEO of Big Cat Rescue of playing a role in Lewis' disappearance, even alleging that she killed him. However, Baskin has denied playing any part in her ex-husband's disappearance.
During his press conference, Phillips noted that he initially contacted Baskin to speak about the matter. However, on Friday, his team filed a lawsuit that would order her to speak on the record.
Following news of the investigation, Baskin issued a statement via email to local news outlet WFLA.
"I believe it is a publicity stunt orchestrated by (family spokesman) Jack Smith to bolster his YouTube views but do hope that all of the attention from 'Tiger King' and the aftermath will result in us finding Don," she wrote.
Next week will mark 23 years since Aug. 18, 1997, when Lewis disappeared from the Tampa home he shared with Baskin.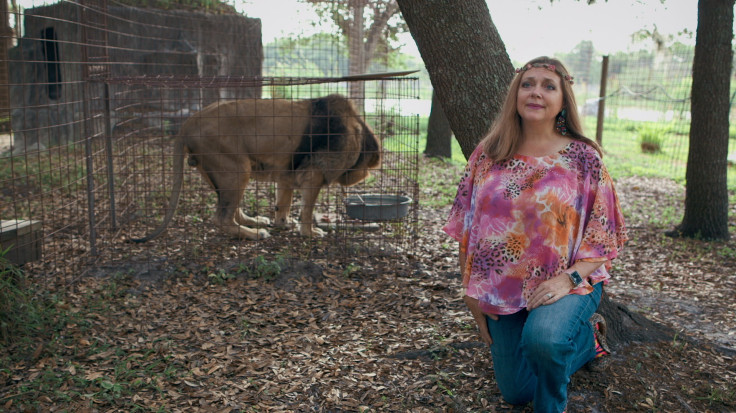 © Copyright IBTimes 2023. All rights reserved.