Amid China's Downturn, Zambia Seeks Divine Intervention To Economic Crisis, Falling Copper Prices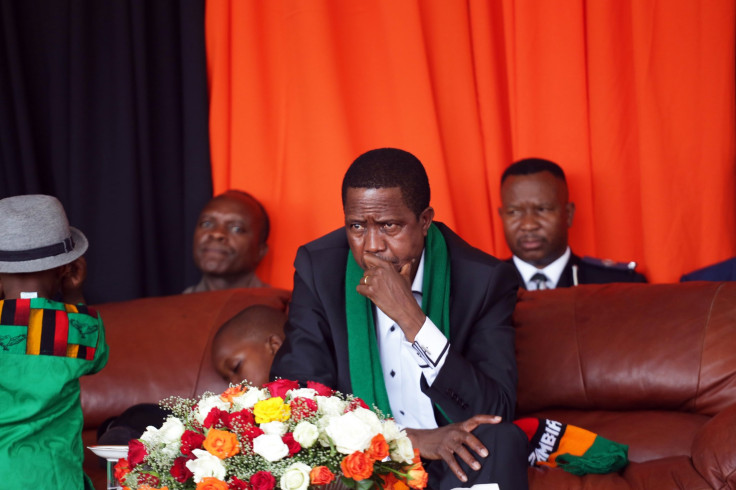 Following an appeal from Zambian President Edgar Lungu, citizens across the southern African country partook in a national day of prayer and fasting Sunday, seeking divine intervention in the nation's economic crisis. But Lungu's plea has been met with skepticism; and Zambia, which has seen its kwacha currency fall to record lows this year, will need more than prayers to reverse the country's fortunes.
Amid a collapse in global commodity prices and slowing demand from China, Zambia's copper-dependent economy is expected to grow by less than 5 percent this year, down from an earlier projection of about 6 percent. Rather than seek God's help, the Zambian government should cut spending and rigorously pursue diversification programs over the coming years to reduce reliance on commodities and China, international analysts said. Either way, Zambians can expect tough times ahead.
"In a way, it's ironic that they're praying," said Anna Rosenberg, practice leader for sub-Saharan Africa at Frontier Strategy Group, a global research and advisory firm that specializes in doing business in emerging markets. "If anything, it shows that the government is desperate and at a loss of what to do."
Zambia is the second-largest copper producer within continental Africa and one of the top 10 producers in the world. The red metal accounts for almost 70 percent of export earnings and employs more than 60,000 people in the landlocked country. China accounts for almost half of global copper consumption and is Zambia's top trading partner.
Zambia-China relations stretch back to Zambia's independence from British colonial rule in 1964. Enhanced Chinese engagement in the past two decades has shown promise in the southern African country, where 68 percent of the population lives below the poverty line and unemployment is rampant. Seeking natural resources to feed its growing economy and expanding population, China's accumulated investment in Zambia reached more than $2.5 billion in 2013, mostly in mining and metal refining in the northwest Copperbelt region.
The latest census data shows some 100,000 Chinese live in Zambia, a country of 14.5 million people, and more than 500 Chinese companies are involved in agriculture, retail trade, hospitals, pharmacies, information and communication technologies, as well as road construction, mining and manufacturing. China is responsible for many major infrastructure projects in Zambia, including a $2 billion hydropower plant that helped the country amid electricity shortages last year.
"Zambia is very dependent on China, more so than other African countries," Rosenberg said in a telephone interview Monday. "It has relied on commodities more than anything. It should have diversified its economy a long time ago and it didn't do that."
Successive Zambian governments have pledged to diversify the copper-dependent economy. There has been some modest progress over the years in developing non-commodity sectors like retail trade and manufacturing, experts said, but the economy has continued to overwhelmingly rely on copper with China as its chief customer.
Now, Zambia is strapped for cash as global copper prices hit a six-year low in late August and neared those levels again in September. Copper futures closed Friday at $2.307 per pound on the Comex division of the New York Mercantile Exchange, down 15 percent this year, according to the Wall Street Journal. Consequently, food prices in Zambia have soared and mining revenues have fallen from 3.2 percent of GDP in 2012 to a projected 2.3 percent of GDP in 2015, CNBC reported. These volatile conditions will make diversification more challenging, experts said.
"The perennial statement when it comes to Zambia is, 'We have to diversify.' The time to diversify is when you're in a position of strength, not when you're in a position of weakness," Scott Taylor, associate professor and director of the African Studies Program at Georgetown University in Washington, D.C., said.
Copper prices plunged as China's benchmark Shanghai Composite Index recorded its steepest single-day slump in eight years this summer. The country's devalued yuan has ricocheted across commodity-linked African currencies, but Zambia's reliance on China has made it particularly vulnerable to the Asian economic giant's downturn. Zambia's kwacha currency tumbled nearly 50 percent against the U.S. dollar this year. And the worst is yet to come, experts said. The U.S. Federal Reserve, the world's most influential central bank, is widely expected to raise interest rates before the end of the year amid uncertainties surrounding China's economy, which will diminish the kwacha even further.
"That slide is not yet over," Rosenberg at Frontier Strategy Group warned. "Once U.S. interest rates hike next year, the currency will slide even more."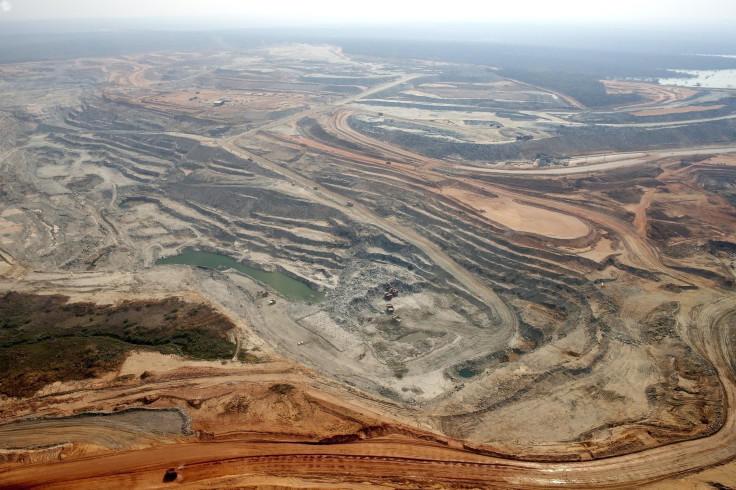 Zambia is also suffering from internal factors like heavy debt and public spending deficits, which led Moody's Investors Service in New York to cut the country's credit rating last month. While Zambia can't change the global economic climate, experts said the government should curb spending and stick to long-term diversification programs to instill confidence in foreign investors.
"First thing, the government should boost investor confidence by being proactive and clear about reforms, spending less than they have been and emphasizing economic diversification dramatically," Rosenberg said. "They have got to send a very clear message that they are open for business and they understand the economic troubles."
With his ruling Patriotic Front party facing an election next year, Lungu is keen to appear optimistic about Zambia's economic outlook. His government announced Friday a budget that showed a growth rate of 5 percent this year and a reduction in the budget deficit to 3.8 percent from 6.9 percent, CNBC reported, which contradicts external estimates and raises questions about Lungu's seriousness to addressing Zambia's fiscal woes. While the Zambian leader may have briefly appealed to the country's Christian majoriy by prescribing prayer, Taylor, the Georgetown professor who has previously lived in Zambia, said it revealed the corner in which Lungu's government is boxed.
"To be perfectly candid, I didn't know whether to laugh or cry," he said in a telephone interview Monday. "They really don't have a lot of short-term alternatives other than prayer."
© Copyright IBTimes 2023. All rights reserved.