Amid Cuba's Diplomatic Thaw With US, Cuban Dissidents Push For Human Rights, Democracy At Home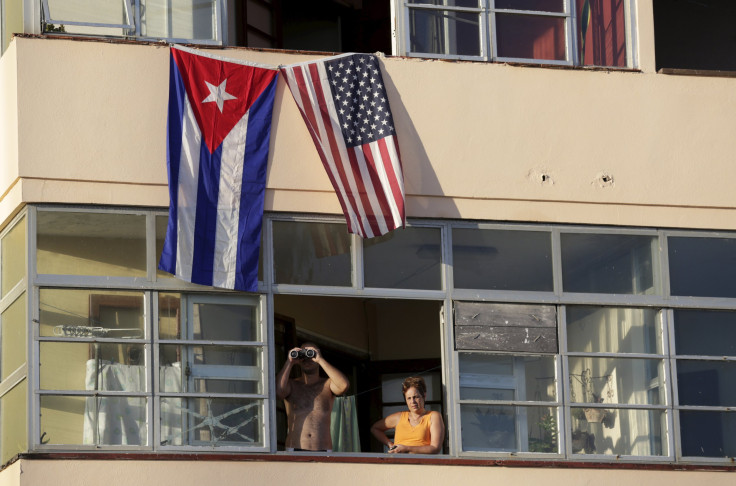 U.S. and Cuban officials cemented the restoration of diplomatic ties at a historic, emotional Aug. 14 flag-raising ceremony at the U.S. Embassy in Havana. But the conspicuous absence of Cuban dissidents at the event was hard to ignore. Those who had long carried the burden of bringing attention to political repression from the Castro administration were not invited to the event, once again raising a prickly question among the island's human rights activists: Will new relations with the United States help or hinder human rights in Cuba?
As U.S. and Cuban officials chart the waters of a revived relationship, some Cuban dissidents are drawing up ambitious, large-scale plans to push for new civil rights and pave the way for an eventual democratic opening in Cuba – with or without the United States' help. The Cuban government retains a tight grip on power, and nobody is under illusions that democracy will come to the island quickly. But activists say the thaw between Havana and Washington has created new dynamics that make it a ripe time for Cubans to mobilize and reassert demands about their country's future.
Cuba's Communist Party has dominated the island nation's one-party system for more than five decades under former leader Fidel Castro and his brother, current President Raul Castro. The constitution only recognizes the Communist Party as the superior political authority of Cuba and prohibits political campaigning. The government also owns all the main news outlets on the island, and those who disseminate dissenting views are often met with arrest or harsh punishments, making it an extremely difficult task for anyone from outside the Communist Party to enter into mainstream politics. Dissidents generally face heavy censorship and constant threats of arrest for advocating changes to the existing system.
U.S. officials have constantly criticized the Cuban government for stifling democracy and free speech since freezing ties and launching its economic embargo against Cuba in the early 1960s. But bold attempts by the U.S. over the years to foster discontent and uprisings against the Castro regime have only provoked widespread mistrust of the U.S. on the island, which has accounted for a tense, bilateral relationship even as both countries navigate their newly restored relations.
U.S. Secretary of State John Kerry arranged a separate meeting with Cuban dissidents after the flag-raising ceremony in Havana last month, although some opted not to attend out of protest. During that same weekend, more than 200 Cuban human rights activists from the island and exile communities in Florida convened in Puerto Rico to establish a clear path forward for the movement. The two-day meeting resulted in agreements on select core principles, including commitment to free speech, the release of political prisoners and the legalization of political parties. They also agreed to push forward on one concrete, long-range mission that proponents say would be a first step toward a democratic political system: An islandwide referendum where Cubans would get to decide their own political fate.
The referendum would prompt Cuban residents across the island to answer one yes-or-no question: Do they agree that Cuba should hold free, fair and multiparty elections? If voters answer yes, it would be a crucial demonstration that the will of Cuban people contradicts the existing constitution, which recognizes only Cuba's Communist Party as the "leading force of society and the state." That would set off momentum to then start working toward a democratic system, the plan's proponents say.
Rosa Maria Payá, the daughter of late Cuban dissident leader Oswaldo Payá, is championing the project through her Miami-based organization Cuba Decides, which she launched last year. It's a continuation of an effort her father began nearly 20 years ago, but supporters say the U.S.-Cuba thaw has amplified the importance of pursuing it.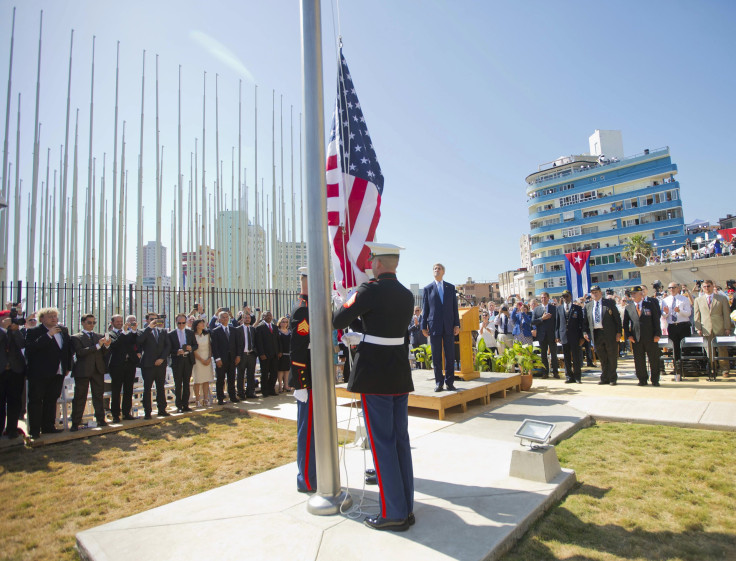 "We've seen the U.S. administration take steps to answer the specific demands of the Cuban government," Payá said. "But we haven't seen steps to answer the demands of the Cuban citizenry." The plebiscite would be a crucial way to assert demands of Cubans who have been excluded from the negotiating table, she said.
The U.S. and Cuba launched bilateral talks on human rights in late March in an effort to reach some common ground on their biggest source of disagreement. Those talks could be an opportunity to further pressure Cuban President Raul Castro's administration, Payá said. But so far the U.S. government's overtures, including Kerry's meeting with dissidents, seemed little more than token gestures to critics. "We don't want symbolic solidarity. We need them talking about real problems that are not going to be well accepted by the Cuban government," she said.
Cuban exiles and activists have made many unsuccessful attempts over the years to jumpstart momentum toward expanding personal and political liberties on the island. Miami-based exile group Brothers to the Rescue used planes in the 1990s to drop leaflets over Cuban territory, something that erupted into an international incident in 1996 when Cuban authorities shot down two of their aircraft. Other exiles made use of shortwave radio broadcasts to air programs in Cuba criticizing the Castro administration, only to have authorities routinely jam their signals.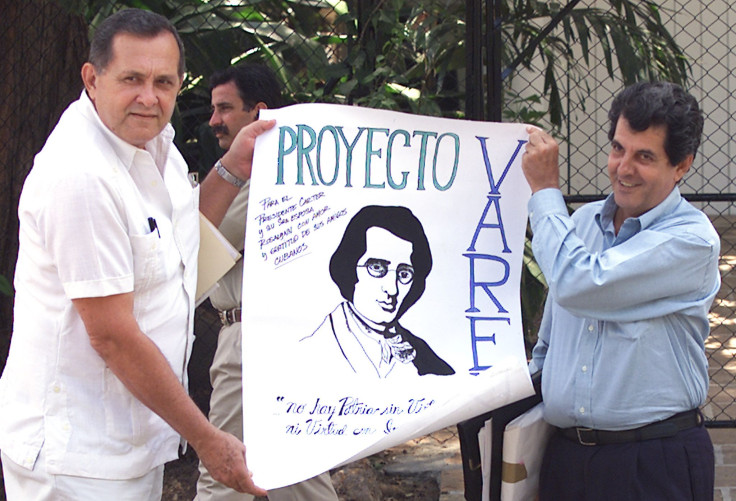 There are no illusions that getting to a referendum will be an easy task. The Communist Party retains tight control over media outlets and communications networks on the island, and few expect it would be receptive to any kind of referendum that could loosen its grip on power.
"In principle, it's very simple. In practice, almost impossible," said Orlando Luis Pardo Lazo, a Cuban dissident writer currently in residence at Brown University in Rhode Island, who is a member of Cuba Decides, the organization behind the latest referendum proposal.
Historical precedent isn't encouraging, either. Oswaldo Payá, founder of Cuba's Christian Liberation Movement opposition party, spearheaded an attempt at a nationwide referendum on political freedoms in the late 1990s, capitalizing on a constitutional provision that allowed for citizen-proposed legal initiatives if they gather at least 10,000 signatures. The proposal, called the Varela Project, culled together more than 11,000 signatures by 2002 and racked up international support but received no recognition from government officials. Led by Fidel Castro, the Cuban government's ensuing crackdown on the project's supporters rounded up around 80 dissidents in jail. Oswaldo Payá himself died in 2012 in a car crash that activists suspect was coordinated by government officials.
More recently, crackdowns on dissidents have continued unabated in the eight months since the U.S. and Cuba announced they would begin normalizing relations. Officials have rounded up and arrested activists in various parts of the country every Sunday for the past 20 consecutive weeks, releasing them after a short period of time. The Cuban Commission for Human Rights, a Havana-based rights monitoring group, tallied 674 arbitrary detentions of protesters during the month of July alone, in addition to 21 cases of physical aggression against activists.
Regardless, some analysts see a widening space for dissenting voices in Cuba, albeit at an extremely gradual pace. They point to incremental signs of change, such as the two dissidents who made it on the ballot for municipal elections in April, marking the first time in decades that candidates outside the Communist Party had advanced that far in the vote. Neither of them won, but their standing hinted at flickers of a potential softening from the Cuban government.
"People who support the basic socialist character of the system but are critical of the way it operates and are advocating reforms have more room than before to speak out," said William LeoGrande, a professor of government and specialist on Latin American politics at American University in Washington, D.C. However, that still doesn't apply to dissidents advocating for a different political system, he said.
Michel Matos, the Havana-based founder of Rotilla, Cuba's largest independent music and arts festival that has attracted proponents of free expression from around the country, said the restoration of U.S. relations opened up a new space for activists to mobilize Cubans on the island to push for more freedoms, but he worried that the referendum initiative itself seemed more symbolic than realistic. "People live every day thinking about what they will eat tomorrow or at night, how to better clothe their children or how to permanently leave the country," he wrote in an email. "Add to that the terrible fear of the political police [state security] that is everywhere, and it's unlikely that people would promote and support a campaign of this kind even if it is designed for their own good."
But for those advocating for wider freedoms, they said they see few options but to take matters into their own hands.
"I'm not hoping for the American administration or any foreign administration to solve the Cuban problem," said Payá of Cuba Decides. "The embargo is not the root of the suffering of the Cuban people. The root of the suffering is the lack of human rights and the lack of self determination."
© Copyright IBTimes 2023. All rights reserved.
FOLLOW MORE IBT NEWS ON THE BELOW CHANNELS