Amid Jerusalem Violence, Israel Trade Deficit Hits $462M: Report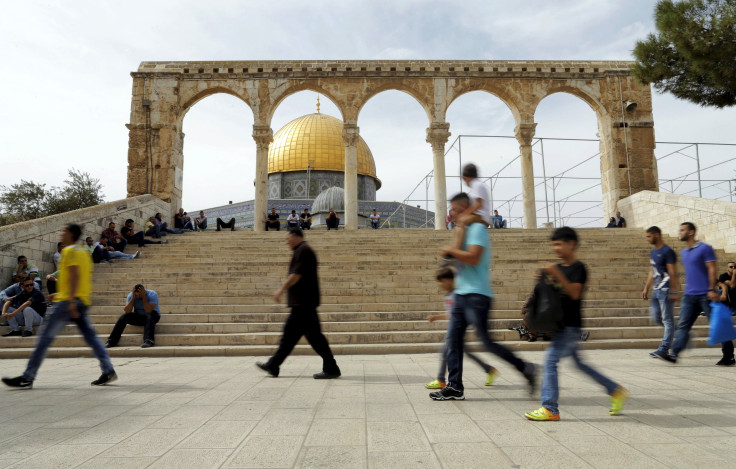 Israel's trade deficit hit 1.8 billion shekels, or about $462 million, in September, according to a report by the Israeli Central Bureau of Statistics released this week. The trade deficit from January to September of this year was 2.7 billion shekels ($693 million) compared to a 32.2 billion shekel ($8.3 billion) deficit over the same period last year.
A recent surge in violence in Israel has raised concerns that the country's economy could end up in a recession, Reuters reported Monday. Tourism, which accounts for 7 percent of Israel's economy, is always vulnerable to attacks in the region, and the industry is still recovering from the 2014 conflict in Gaza.
Imports to Israel totaled about $4.05 billion in September while exports totaled $3.6 billion, according to the Central Bureau of Statistics report. Raw materials made up 46 percent of imports, consumer goods made up 20 percent, machinery and equipment accounted for 12 percent and the last 22 percent included diamonds, fuels ships and aircraft.
The large majority of Israel's exports (85 percent) included goods from manufacturing, mining and quarrying. Exports of diamonds constituted 14 percent of the total, and 1 percent was agriculture, forestry and fishing exports. Exports across the board decreased from last year, according to the report.
However, a separate report by the Central Bureau of Statistics released Sunday showed that Israel's economy is set to grow 2.5 percent in 2015. This would be slower than the 2.6 percent growth the country saw last year, which is largely due to the decline in exports. The country's economy has seen some growth in private spending, but if violence continues that could be in jeopardy for the end of the year.
The Bank of Israel last month cut its 2015 growth estimate from 3.0 percent to 2.6 percent, according to Reuters. The Finance Ministry also decreased its GDP forecast for this year to 2.6 percent from 2.9 percent. The country expects more growth in 2016.
© Copyright IBTimes 2023. All rights reserved.