Amid North Korea Nuclear Threats, South Korea Calls For New, 'Extraordinary' United Nations Sanctions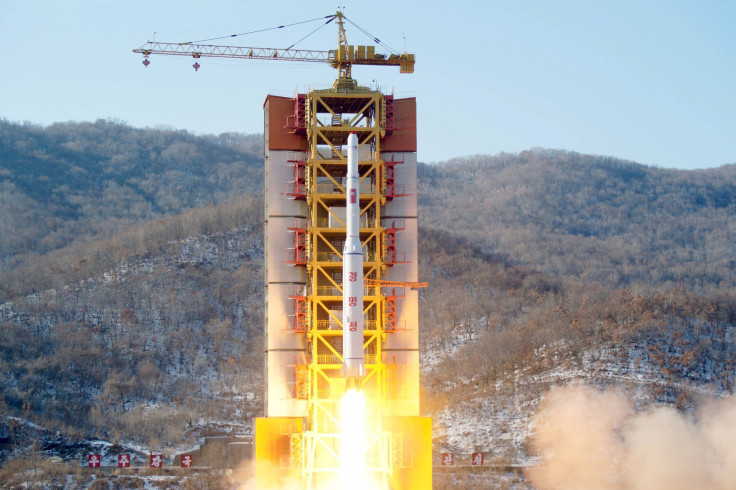 The U.N. Security Council should adopt extraordinary measures against North Korea for its recent nuclear test and rocket launch, South Korea's ambassador said Monday evening. Ambassador Oh Joon told members during a council meeting that they must approve "robust and comprehensive" sanctions to make it clear to Pyongyang that it would not tolerate its "nuclear blackmail."
"If we go on with business as usual vis-a-vis the DPRK's repeated nuclear tests and advancement of missile capabilities, the entire world could fall prey to the DPRK's nuclear blackmail," added Oh, using the initials of the country's official name, the Democratic People's Republic of Korea.
The Kim Jong Un-led regime started off 2016 by testing a hydrogen bomb and then, earlier this month, launching a satellite into space, which is now stable in orbit, according to a Fox News report.
Number of Nuclear Detonations by Country | Graphiq
Seoul's ambassador to the U.N. called the violations "a clear threat to international peace and security, and a blatant challenge to the international community."
In the last decade, the authoritarian regime inside the notoriously reclusive Hermit Kingdom has conducted at least four nuclear tests and launched six long-range missiles, which are all in violation of the Security Council resolutions and Pyongyang's international obligations, Oh told the U.N. "Extraordinary threat requires an extraordinary response."
In response to the actions, the U.S. and China are attempting to come up with an appropriate set of sanctions that punish Pyongyang but do not cause the country's fragile economy to collapse. Beijing is concerned that an economic collapse would result in a worsening of the current humanitarian crisis that currently exists in the country and may push Jong Un's regime into conducting more nuclear tests as a show of strength.
China is currently North Korea's only supporter on the U.N.'s Security Council and can veto action against it.
© Copyright IBTimes 2022. All rights reserved.
FOLLOW MORE IBT NEWS ON THE BELOW CHANNELS