Amnesty International Calls For Stronger Conflict Mineral Regulations In EU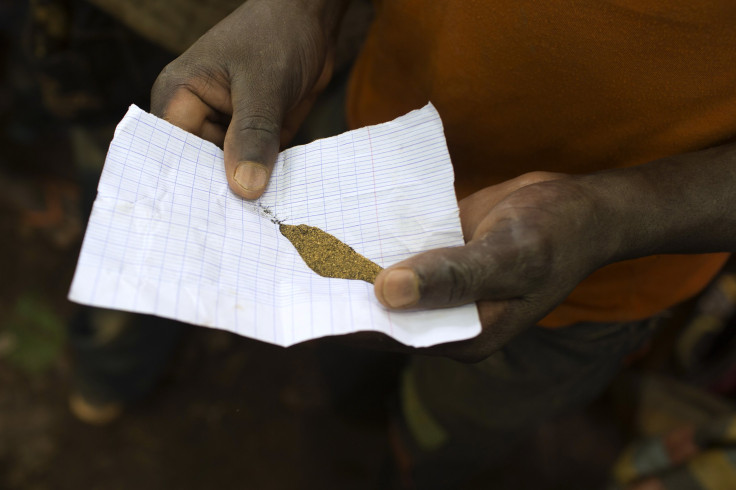 Critics are calling on European policymakers to impose tougher rules to limit the import of conflict minerals, using their American counterparts as an example. "There's good reason to believe European companies are profiting from mineral trades that are filling the pockets of abusive armed groups in resource-rich countries like Congo and Colombia," Audrey Gaughran, Amnesty International's director for global issues, said in a statement Tuesday.
"The EU needs to come up with a meaningful law that effectively tackles the link between European trade and violent human rights abuses overseas," she said.
Currently, there is no legislation that prohibits the import of conflict minerals into Europe. In March this year, the European Commission announced a proposal "setting up an E.U. system of self-certification for importers of tin, tantalum and tungsten, their ores, and gold originating in conflict-affected and high-risk areas."
The new rules would require that any company choosing to comply with OECD due diligence requirements will be added to a "responsible smelters and refiners list," which, in theory, will help purchasers find reputable agents to work with.
"Studies show companies simply don't check their supply chains, unless they are required to," said Michael Gibb of Global Witness, a London-based organization that investigates economic networks behind conflict, in a statement. "Putting it starkly, this legislation will not meaningfully reduce the trade in conflict minerals."
The United States government defines "conflict minerals" as any mineral containing tin, tantalum, tungsten or gold that originated in the Democratic Republic of the Congo and adjoining countries. The OECD's definition includes the same four metals, but isn't geographically specific.
Under section 1502 of the 2010 Dodd-Frank Wall Street Reform and Consumer Protection Act, any company listed on an American stock exchange must investigate its supply chains and publish an annual report, audited by another party, that outlines exactly how it ensures that their materials are conflict-free.
Earlier this year, U.S. companies were scrambling to comply with an even more stringent set of regulations, and European activists hope their governments will follow suit.
Global Witness and Amnesty International are asking authorities to make the rules mandatory instead of voluntary, and expand the scope beyond importers to consumer goods companies that import products such as laptops or mobile phones which could contain the minerals. According to a report that activists released on Tuesday, more than a quarter of all global trade in tin, tungsten, tantalum and gold ores goes through the European Union.
© Copyright IBTimes 2023. All rights reserved.
FOLLOW MORE IBT NEWS ON THE BELOW CHANNELS