Amy Duggar Wedding Video Released After TLC Pulls '19 Kids And Counting' Episode Plans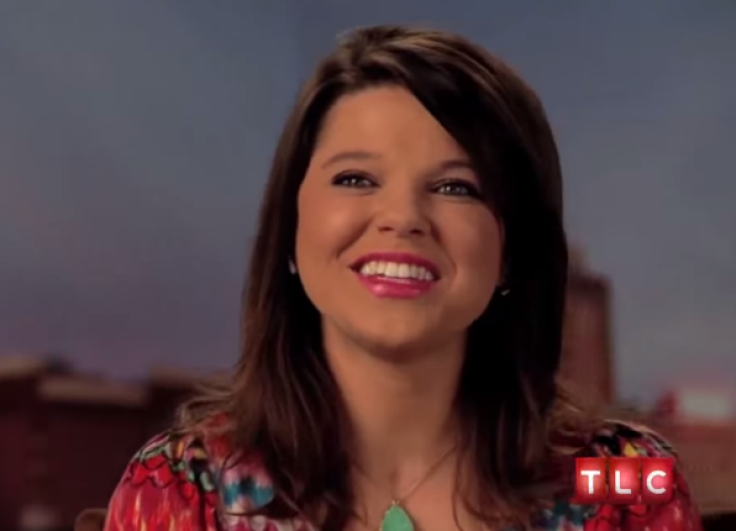 Fans of TLC's now-canceled "19 Kids and Counting" hoping for a video update from the Duggar family are in luck. Four days after Amy Duggar married Dillon King, the Arkansas brood has released videos of the former reality star's big day.
The Duggars posted a clip of Amy Duggar's nuptials to their Facebook page Wednesday evening. The video starts with several flowers girls making their way down the aisle ringing bells and saying, "The bride is coming!" The 28-year-old aspiring country singer then appears in her strapless gown and walks to "Can't Help Falling in Love" before meeting her now-husband, Dillon King, at the altar. The video cuts off right after Amy Duggar's parents give their permission for her to wed.
On Thursday, Duggar Studios' YouTube channel released a second video, posted below, of the wedding. The teaser shows aerial footage of the venue and the ceremony.
Prior to posting the wedding video, the Duggars gushed about their family member's nuptials on Facebook Wednesday. "Congratuations to Amy on her wonderful wedding!" her Aunt Michelle and Uncle Jim Bob Duggar wrote. "We had a great time and we were so happy to be a part of such a beautiful ceremony."
The family also shared several photos from Amy Duggar's big day. One picture included a shot of all of Jim Bob and Michelle Duggar's kids — sans their eldest son, Josh Duggar, who is currently in rehab — posing with their newlywed cousin.
One of the Duggars had such a great time at the wedding, it inspired her to post some never-before-seen photos from her own big day. On Tuesday, Jessa (Duggar) Seewald shared 100 new photos from her wedding Ben Seewald on her blog. "We all had such a wonderful time at Amy's wedding. All of this excitement had caused Jessa to pull out her pictures from her wedding," Michelle and Jim Bob Duggar explained.
Amy Duggar and Dillon King wed in front of 400 guests in Bentonville, Arkansas, on Sunday. Their Labor Day weekend ceremony came less than two months after announcing their engagement. The couple previously claimed that TLC was planning to film their wedding for a future installment of "19 Kids and Counting," but told them in July that the episode would not come to be.
"TLC [called] us yesterday stating they have decided that they will NOT be filming our wedding and they are 'glad they got to work with us,'" Dillon King reportedly posted, and then deleted, on his Instagram page. "Amy and myself apologize that we will not be able to share our special day with all on the TLC network."
"19 Kids and Counting" was officially canceled on July 16. The network pulled the show in response to Josh Duggar's molestation scandal. In May, the former reality star, now 27, was revealed to have had molested five underage girls, some of victims being his sisters, when he was a teenager. Last month, Josh Duggar was also revealed to have had paid accounts on the cheating site Ashley Madison. He later admitted to be unfaithful to his wife of six years, Anna Duggar. He is currently receiving treatment at an undisclosed facility.
© Copyright IBTimes 2023. All rights reserved.