'19 Kids And Counting' Star Amy Duggar's Wedding Will Not Air On TLC, Says Fiancé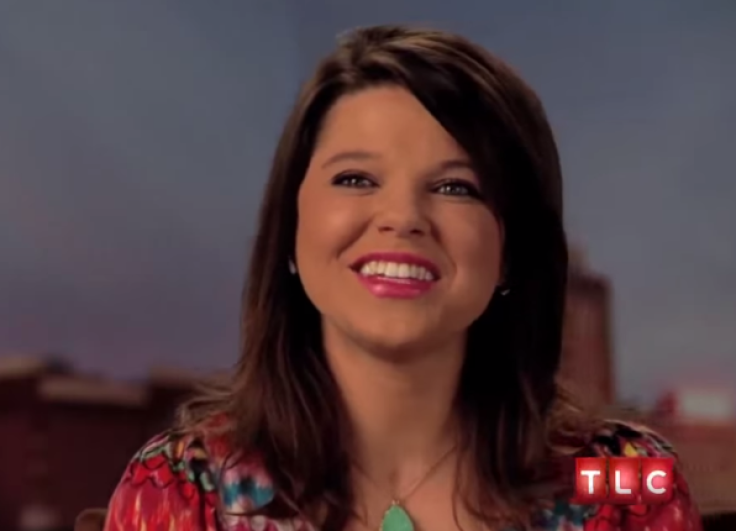 It appears Jessa and Ben Seewald's nuptials were the last wedding Duggars fans will get to witness. Following TLC's announcement that they officially pulled "19 Kids and Counting" from its airwaves earlier this month, one of the show's former stars is stepping forward to confirm their big day will not unfold on the network.
Amy Duggar, Jim Bob and Michelle Duggar's niece, celebrated her engagement to her boyfriend of several months, Dillon King, on July 14. Days after gushing about the proposal online, Amy's fiancé reportedly took to Instagram to share that their wedding would not be shown on TLC, reconfirming the docuseries' fate.
"TLC [called] us yesterday stating they have decided that they will NOT be filming our wedding and they are 'glad they got to work with us,'" Dillon wrote in a scene deleted Instagram post, according to Radar Online. Dillon went on to thank fans for their support, saying, "Amy and myself apologize that we will not be able to share our special day with all on the TLC network."
Amy has since thanked her fans for their support as well. "It's an exciting time for Dill and I!" she wrote on Instagram Friday. She included an address for fans to send her mail in the post, promising a personal and hand-written letter in return. "Wedding bells are about to ring! I'm excited to get started writing on all these hand written letter! I'm thankful to everyone who follows us and is excited about our big day!"
Amy went on to gush about her new fiancé. "He's amazing," she shared. "I can't believe he picked me! #sappyIknow."
Amy announced her engagement to Dillon by posting several pictures of his proposal to social media. Dillon also shared in the excitement, calling Amy "the only woman I have and will truly love forever." Two days later, TLC announced they would be ending "19 Kids and Counting" after a decade on-air. The cancelation came two months after the reveal that Jim Bob and Michelle's eldest son, Josh Duggar, had molested several underage girls as a teenager. It was later confirmed that two of his victims were his sisters Jessa Seewald and Jill Dillard.
While "19 Kids and Counting" is not returning to TLC, this isn't the last time Duggar fans will see the family on network television. Jessa, 22, and Jill, 24, are expected to star in an upcoming documentary about adolescent sexual abuse. The documentary will air on the network commercial-free later this summer.
© Copyright IBTimes 2023. All rights reserved.