Amy Schumer Opens Up About Getting Liposuction: 'I'm Feeling Really Good'
Amy Schumer has shared an update regarding her liposuction, saying how she had never thought she would get one.
"I got liposuction. I never thought that I was going to do anything like that," the 40-year-old stand-up comedian told host Chelsea Handler during her appearance on the "Dear Chelsea" podcast Thursday.
"Like when I would hear liposuction I was just like, that's so crazy to me, and I would say that I'm not ever going to do anything," she added.
However, the actress noted as she turned 40 and got a c-section done for her son Gene, who she welcomed in 2019, she started to think about getting liposuction done.
"I healed well, and I was like, can I get lipo? And I got lipo and I'm feeling really good," she updated her fans.
The comedian also told Handler she and her husband Chris Fischer tried to get another baby through IVF (In vitro fertilization), but it didn't work.
"We tried and it didn't work. And now I don't have a uterus," she noted.
The comedian admitted that they are sad for not being able to extend their family further but now, they are just "enjoying" their little family.
"I'm just focusing on that. We tried, and we're just going to have the one perfect, little adorable angel," she added.
The comedian first revealed her liposuction in January on Instagram. She shared a photo of herself, posing at the beach in a black swimsuit.
"I feel good," she captioned the photos. "Finally. It's been a journey thanks for helping me get my strength back @seckinmd (endo) @jordanternermd (lipo) never thought I would do anything but talk to me after your uterus doesn't contract for 2.5 years and you turn 40."
On the work front, Schumer will star in a series, "Life & Beth," which is slated to release on March 18. The comedian dropped the trailer last month in which she can be seen dealing with a midlife crisis.
Moreover, Schumer has been a regular on the popular TV show, titled "Saturday Night Live" since 2015.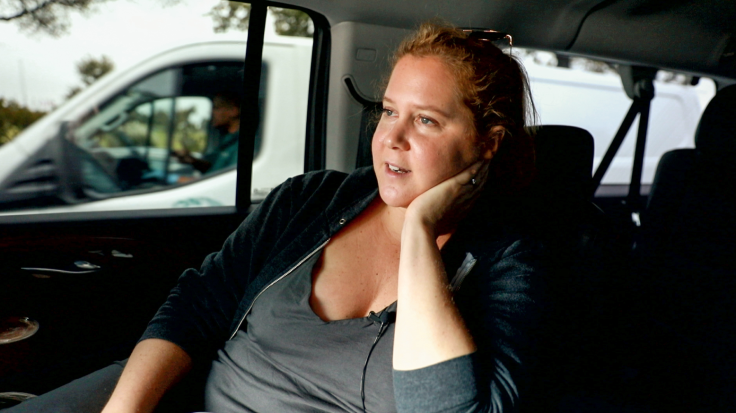 © Copyright IBTimes 2023. All rights reserved.